It's been a hectic day for Australian Prime Minister Malcolm Turnbull.
Turnbull is on his maiden visit to India ever since he took power in 2015.
After holding delegation-level bilateral talks and signing six pacts aimed at greater cooperation, Turnbull, accompanied by Prime Minister Narendra Modi arrived at Mandi House metro station on the Delhi metro's Blue Line to hop a ride.
The prime ministers deboarded at Akshardham metro station, and paid a visit to the famed AkshardhamTemple.
Here's a glimpse of his visit.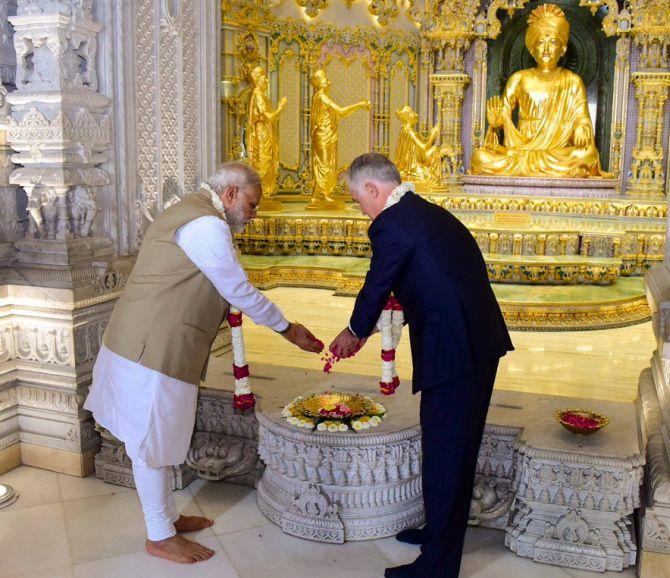 Prime Minister Narendra Modi and his Australian counterpart Malcolm Turnbull in the divine sanctum of the Akshardham Temple. Photograph: @MEANIndia/Twitter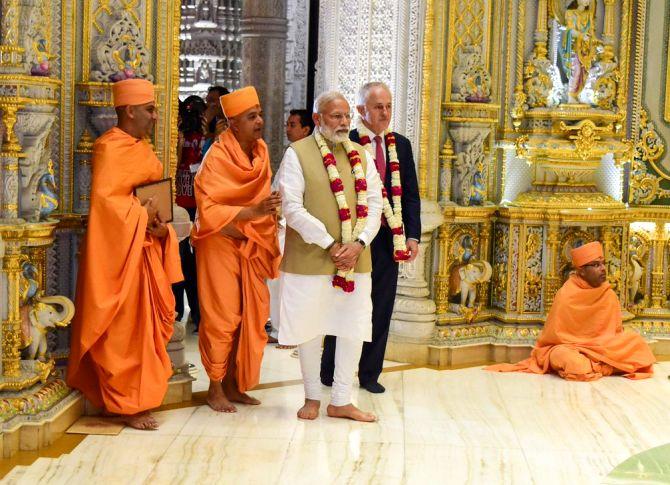 The two heads of state at the temple. Photograph: @MEAIndia/Twitter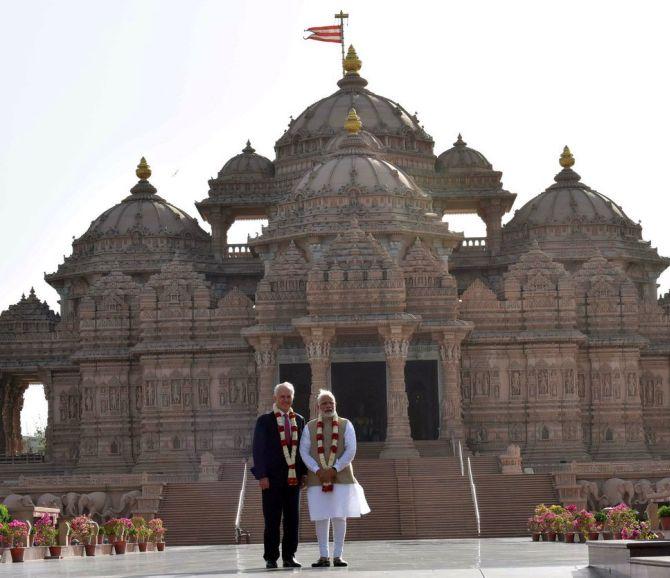 What a glorious sight. Modi and Turnbull outside the Akshardham Temple. Photograph: @MEAIndia/Twitter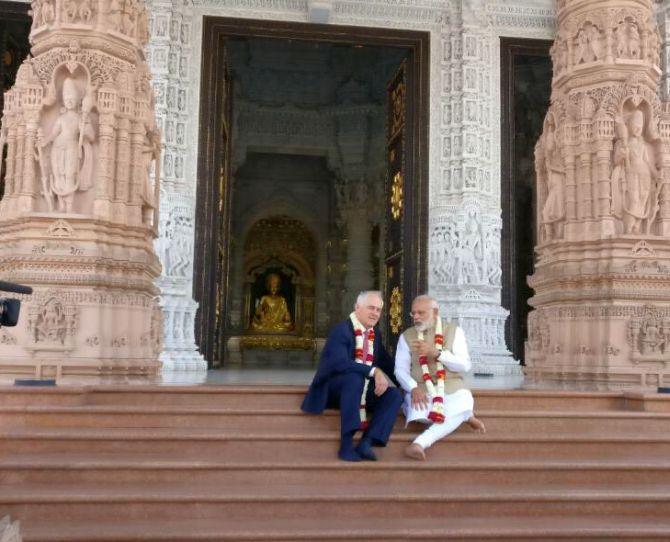 The two leaders deep in conversation on the steps of the temple. Photograph: @MEAIndia/Twitter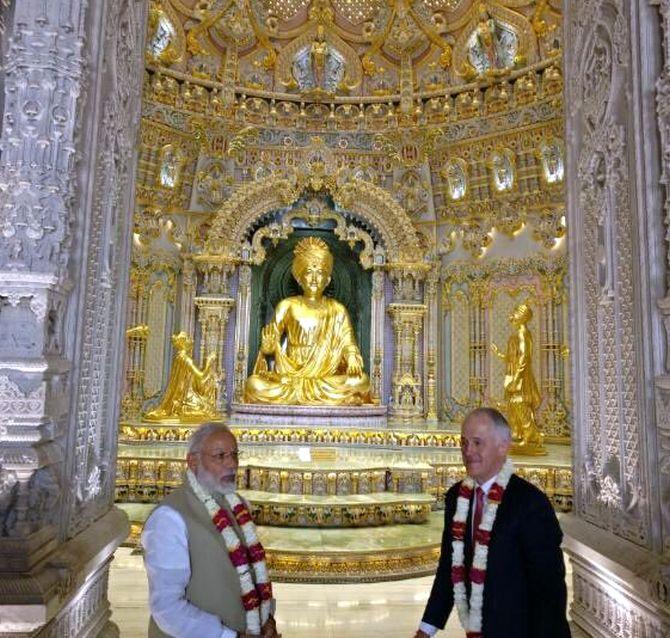 Here's another of the two leaders inside the temple. Photograph: @MEAIndia/Twitter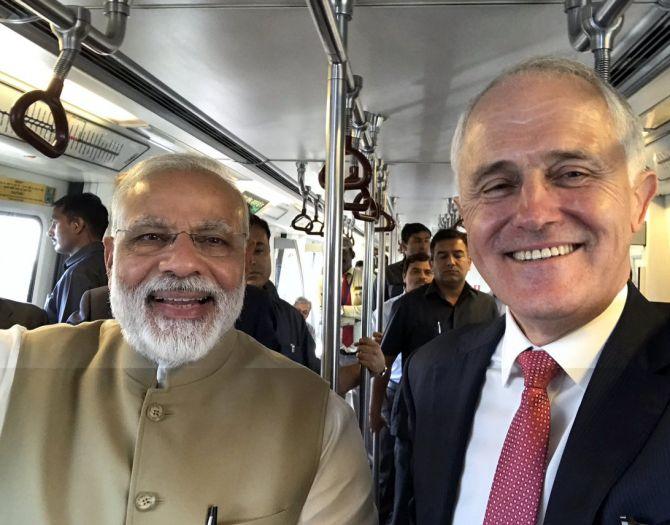 Modi and Turnbull were all smiles as they made their way to the temple on board the metro. Photograph: @PMOIndia/Twitter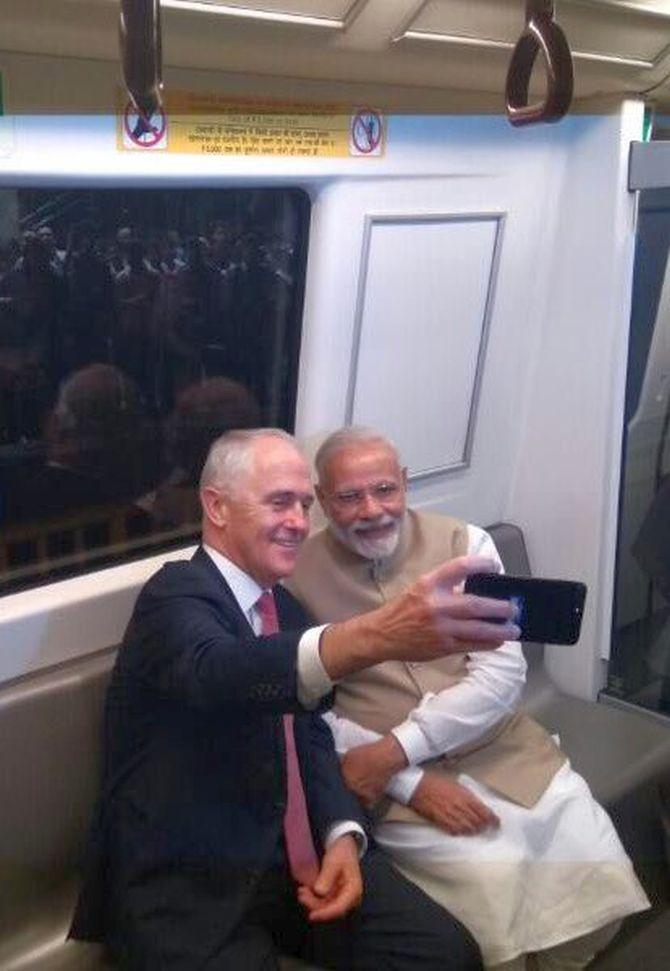 Here they go again. Turnbull and Modi click a selfie aboard the Delhi Metro Blue Line. Photograph: @PMOIndia/Twitter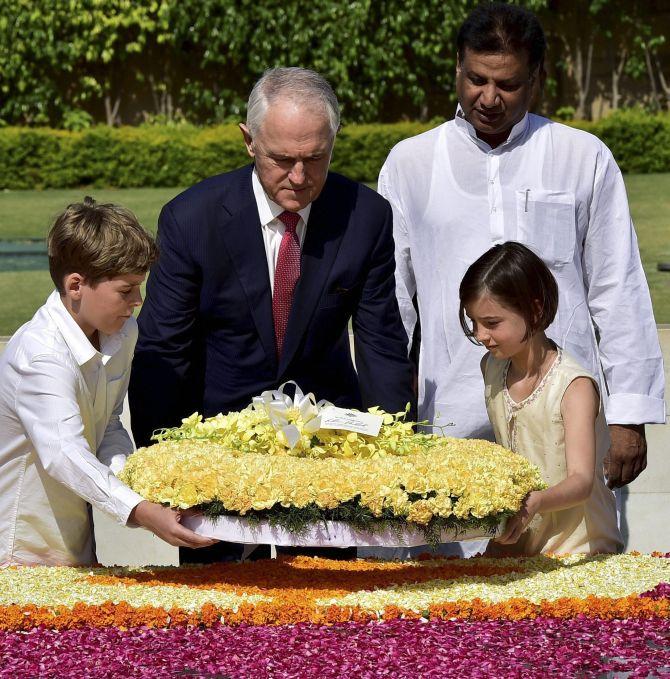 Australian Prime Minister Malcolm Turnbull places a wreath at Rajghat in New Delhi. Photograph: Kamal Kishore/PTI Photo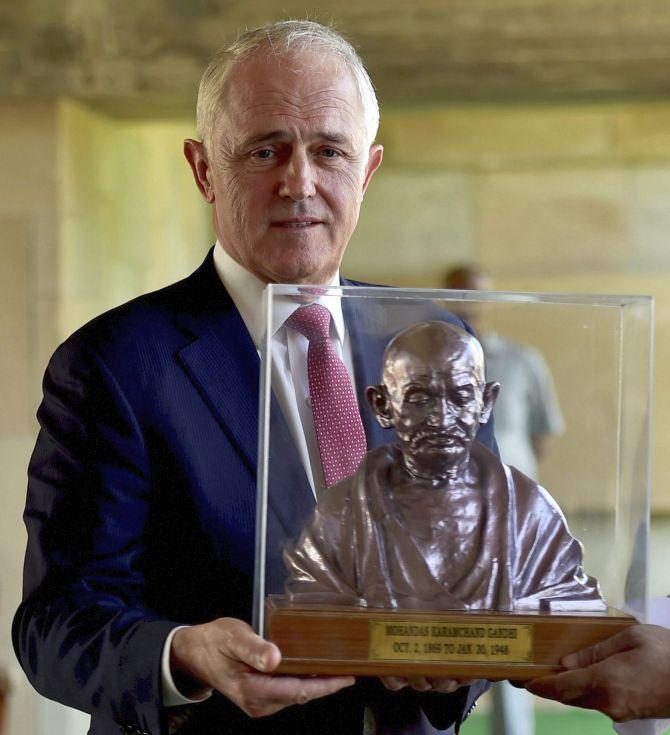 A bust of Mahatma Gandhi was gifted to Turnbull on his visit to Rajghat. Photograph: Kamal Kishore/PTI Photo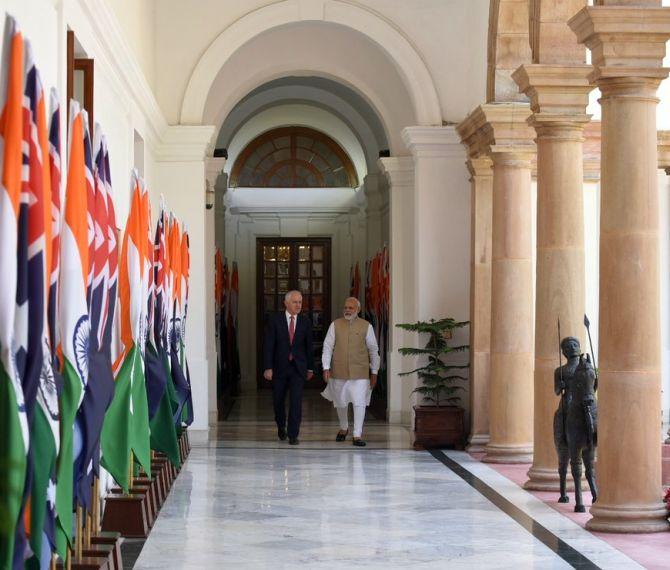 After his trip to Rajghat, Malcolm Turnbull made his way to Hyderabad House where the two inkedsix pacts including one aimed at boosting counter-terrorism cooperation after talks. Photograph: Press Information Bureau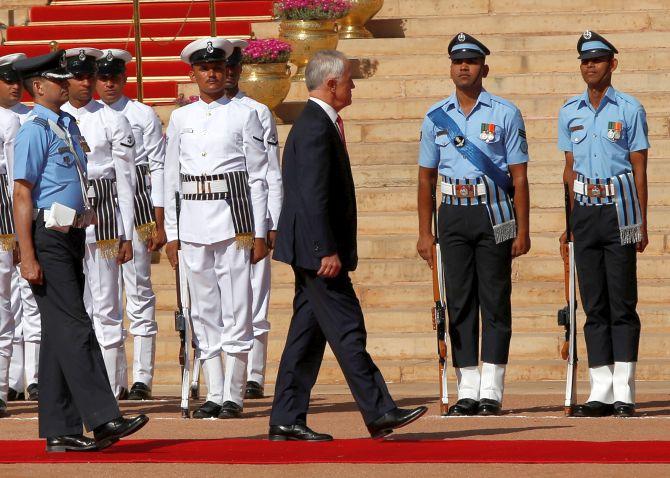 Australia's Prime Minister Malcolm Turnbull inspects a guard of honour during his ceremonial reception at the forecourt of Rashtrapati Bhavan. Photograph: Adnan Abidi/Reuters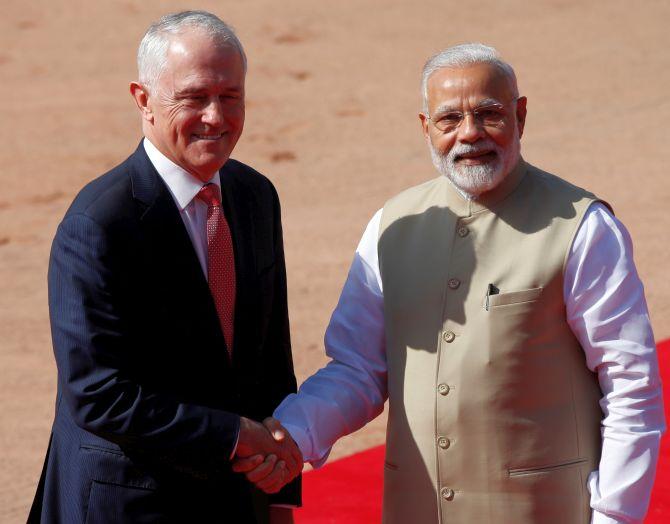 Turnbull shakes hands with his counterpart Narendra Modi during his ceremonial reception at the forecourt of Rashtrapati Bhavan presidential palace. Photograph: Adnan Abidi/Reuters