An encounter with a group of terrorists who are hiding inside a government institute in Pampore, 15 kilometre from Srinagar, has stretched for well over the 50 hour mark.
Explosions and gunshots are being heard regularly from within and around the building, used to offer vocational training to young Kashmiris.
Rediff.com's Umar Ganie and PTI's S Irfan bring us glimpses from the fierce gunfight.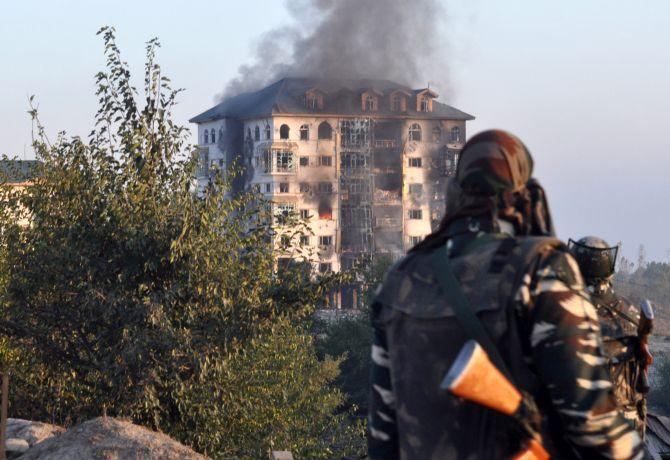 On Monday, two-three terrorists stormed the Entrepreneurship Development Institute in Pampore and have been holed in ever since. Army and other security forces are using mortar shells, light machine guns and other weaponry to flush out the terrorists. Photograph: Umar Ganie/Rediff.com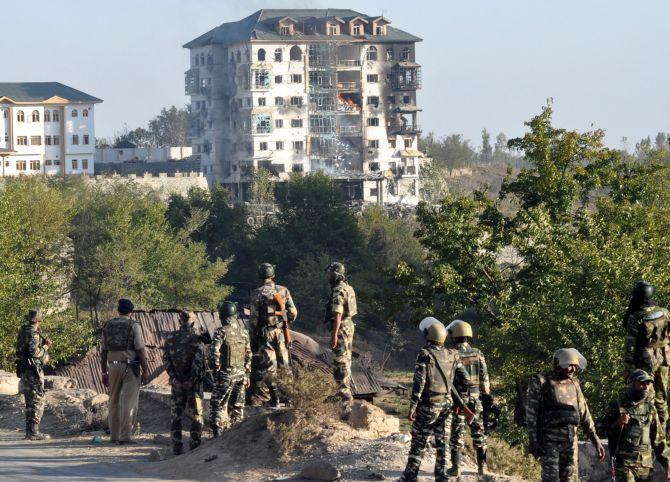 A joint operation by the army, the Special Operations Group of the state police and the Central Reserve Police Force have been pounding the building continuously to ensure that the terorists can't escape the building. Photograph: Umar Ganie/Rediff.com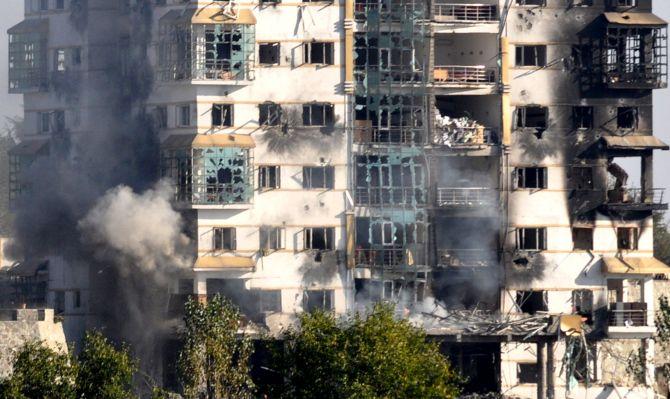 The building has been reduced to its skeletal form after the firing. The seven-storey building is a symbol of development in the Valley, offering the youth vocational training. Photograph: Umar Ganie/Rediff.com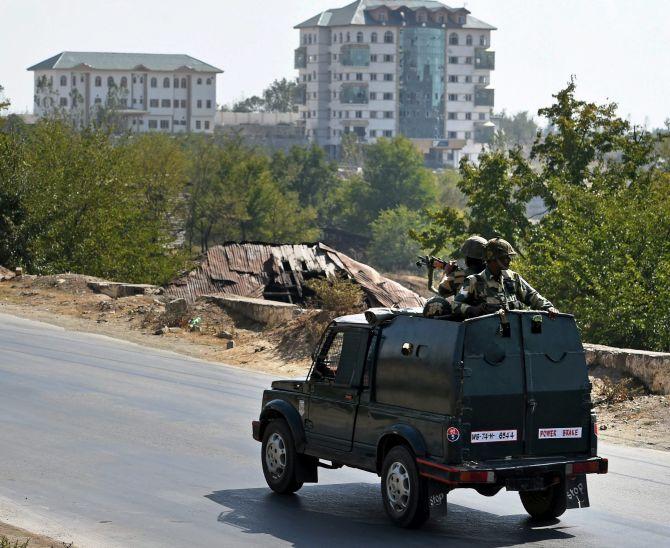 This is not the first time that the EDI building has been targetted. The main building of the institute was attacked in February when militants captured it and launched a major attack on forces. Six persons - a civilian, three soldiers and two paramilitary troopers -- were killed then before the three militants were shot dead. Photograph: S Irfan/PTI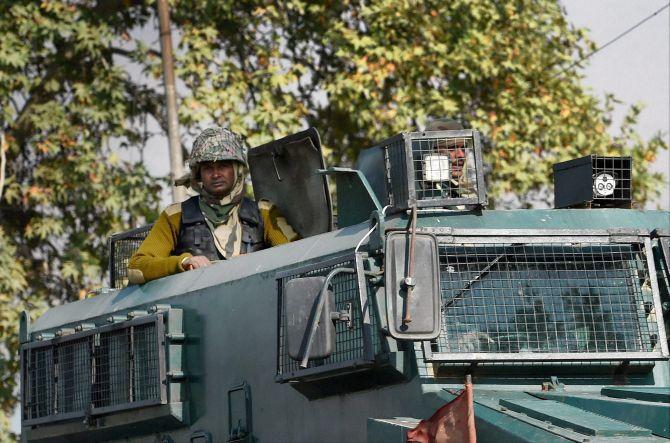 The attack on the EDI building comes after India launched surgical strikes on terror launchpads across the Line of Control in Pakistan-occupied Kashmir on September 28. Photograph: S Irfan/PTI