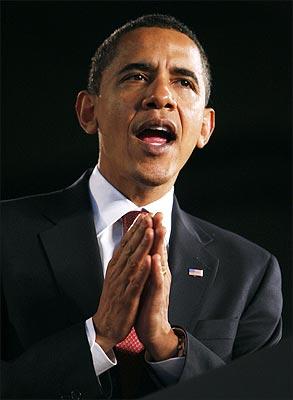 United States President Barack Obama has nominated yet another Indian-American counsel to the key post of US District Court judge for Washington, DC.
Announcing Amit Privardhan Mehta's nomination along with other judiciary posts, Obama said, "I am pleased to nominate these distinguished individuals to serve on the United States District Court bench."
"I am confident they will serve the American people with integrity and a steadfast commitment to justice," he added.
Congresswoman Tulsi Gabbard, the first ever Hindu lawmaker in the US Congress, applauded the nomination of Mehta in a statement. "I congratulate Amit Mehta on his nomination to the US District Court for the District of Columbia, a privilege only our best and brightest earn," said Gabbard.
"Amit has led a distinguished legal career and brings with him successful trial and litigation experience. His diverse perspective will be welcome on the court, and I urge the Senate to act quickly to confirm Amit," she said.
Mehta currently is a partner at the office of Zuckerman Spader, a Washington, DC-based firm, where he represents clients in civil and criminal matters before state and federal courts.
If confirmed by the United States Senate, Mehta will become the first Asian Pacific American to serve as a federal district court judge in Washington, DC.