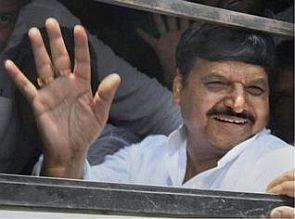 After Harvard University's invitation to Chief Minister AKhilesh Yadav, his uncle and senior cabinet minister Shivpal Yadav has been invited by John Hopkins University, US, to deliver a lecture on flood control, official sources said in Lucknow.
"Yadav, who besides others holds portfolio of Irrigation Department has been invited by HopkinsUniversity to deliver lecture on flood control and expediting water sector restructuring project in Uttar Pradesh," a senior official said.
The minister has, however, not given any confirmation about accepting the invitation.
Akhilesh Yadav was invited to deliver a lecture at HarvardUniversity in Boston last month on the recent Mahakumbh Mela at Allahabad.
Azam Khan, a senior leader of the ruling Samajwadi Party in UP and Urban Development Minister, who was accompanying Yadav, was detained for about 10 minutes at the Boston Logan International Airport for "further questioning" after he landed in a scheduled British Airways flight from India.
Following the detention of Azam, Yadav boycotted the Harvard lecture.