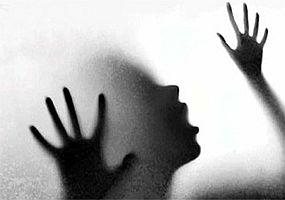 In yet another incident of rape of a minor in the state, a four-year-old was allegedly raped by a 18-year-old boy at Jaitpur village under Tamia tehsil in Chhindwara district of Madhya Pradesh, leaving her seriously injured, police said on Monday.

The victim's family alleged that the police were initially reluctant to file as rape case.
The incident occurred on Sunday when the accused identified as Vishnu allegedly abducted the little girl from outside her residence and assaulted her, they said.
Soon after, the bleeding minor was taken to the Tamia police station by her mother, who alleged that the cops failed to register the case for nearly two-hours and agreed only when large number of people gathered there in protest.


Later, the girl was shifted to the district hospital for treatment around 10.30 pm in a serious condition, police said.

Her medical examination confirmed rape and also said a wooden object was put inside the girl's genitals.
The youth has been arrested and his interrogation is on, they said.
Congressmen 'gheraoed' the police station last night demanding action against the Tamia Police Station in-charge in this regard.
The girl is said to be serious and doctors have expressed concern over her health.
On April 17, a five-year-old girl was allegedly raped by 35-year-old Firoz Khan in Ghansour town. The man later dumped her at a farm.