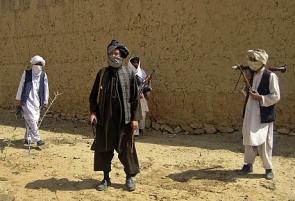 The chief minister-designate of the militancy-hit Pakistani province of Khyber-Pakhtunkhwa on Friday said his party had "no enmity" with the Taliban and was ready to hold talks with the militants.
Pervez Khattak, a senior leader of Imran Khan's Pakistan Tehrik-e-Insaf party, was quoted by the media as saying, "We have no enmity with the Taliban."
The Taliban are also Pakistanis and the incoming government requests the militant group to hold peace talks and work for peace in the region, he said.
The incoming provincial government was ready to hold talks with the Tehrik-e-Taliban Pakistan, Khattak said.
Imran Khan's party is set to form the government in Khyber-Pakhtunkhwa with the Jamaat-e-Islami and Qaumi Watan Party.
Khattak's remarks came hours after two bombs went off in as many mosques in Malakand district of the province, killing 15 people and injuring nearly 50 others.
No group has claimed responsibility for the bombings.