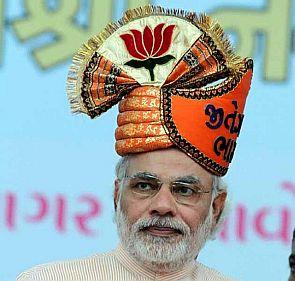 Denying any conflict of interest between L K Advani and Narendra Modi, Bharatiya Janata Party leader Venkaiah Naidu has supported the Gujarat Chief Minister's challenge to the Prime Minister, saying that everybody has the right to question his performance as he was accountable to the nation.
"There is no conflict of interest at all because Advaniji has not taken any name. I have gone through his statement very carefully. It is very clear that Prime Minister Manmohan Singh is answerable to the nation. He has failed. Therefore we have every right to question him. But no personal criticism should be made," Naidu told reporters in Kolkata.
"But yes, there can be criticism of his performance. Prime Minister is accountable to the nation," he said.

Naidu's comment came in the backdrop of Narendra Modi's attack on Manmohan Singh on Independence Day on Thursday which drew an indirect rebuke from Advani, who also got the backing of key NDA ally Shiv Sena.

Advani, who has voiced reservations about the elevation of the Gujarat Chief Minister as BJP's national election campaign chief, yesterday said that on a day like Independence Day, leaders should not be critical of others.
Asked whether the BJP-led NDA would be able to garner enough allies with Modi as the party's poll campaign committee chief, Naidu said, "Alliances and understandings are not made on the basis of personalities, but are made on the basis of agenda,".
Naidu also criticised the Prime Minister's Independence Day speech, saying it failed to restore the nation's confidence
"Yesterday Prime Minister's speech was totally lacklustre, hopeless. It does not restore any confidence among anybody," he said.

Asked why the BJP was delaying the announcement of its Prime Ministerial candidate, Naidu said, "The ruling party itself has not announced its Prime Ministerial candidate, then why should the opposition party be in a hurry?"

Asked to comment on Congress leader Digvijay Singh's challenge to Modi for a debate, Naidu said, "We don't need to give an explanation to Digvijay Singh. Nobody takes Digvijay Singh seriously. Even his own party doesn't take him seriously. There have been several occasions when Congress has distanced itself from his comments."

Naidu also alleged that the Congress was "sleeping" over the issue of Telangana for the last nine years.

"What were they doing for last nine and a half years? They slept over the issue and now they are giving Telangana. And, in the Andhra region the Congress is saying that because of BJP and TDP it had to take the decision. Such is their double speak and double stand," Naidu said.