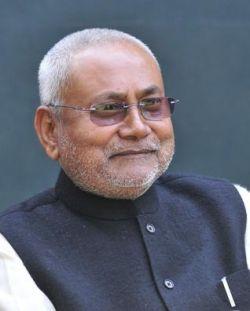 Taking a jibe over bickering in Bharatiya Janata Party on Narendra Modi's nomination as prime ministerial candidate, Bihar Chief Minister Nitish Kumar on Monday claimed that the party would not gain from the decision and empathised with L K Advani saying the "Iron man" has been left to "rust".
"BJP will not gain from this decision (naming Narendra Modi as PM candidate...this will be proved by results of the 2014 elections," Kumar, who is senior Janata Dal-United leader, told reporters.
"There is a joy within the house (BJP) but not so among common people over the decision," Kumar, a known detractor of Modi and who was instrumental in JD-U breaking away from BJP over Gujarat chief minister elevation, said.
The Bihar chief minister empathised with "sulking" L K Advani. "The 'Iron man' of BJP has been left to rust," Kumar said, emerging from 'Janata Ke Darbar me Mukhya Mantri' programme at his residence in Patna.
In an indirect dig at his Gujarat counterpart, he said, "While their own iron man has been left to rust they are planning to collect iron from across the country to build a statue of liberty of Sardar Vallabhbhai Patel."
On JD-U national president Sharad Yadav's statement ruling out any alliance with Congress and that the party would contest all 40 Lok Sabha seats in Bihar alone while he himself has said that any talk on poll tie-up would be done after October, Kumar said, "There is no contradiction in Yadav's statement."
"He (Yadav) has said as on date there is no talks with any party on alliance which is true," Kumar said.
"JD-U is busy in holding party rallies in 238 assembly constituencies in the state and subsequently would organise similar rallies in 40 Lok Sabha seats till October after which we will discuss about alliance or to go alone in the elections," he said.
Photograph Courtesy: Wikimedia Commons