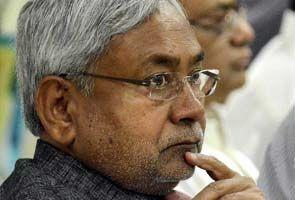 Crossing midstream of his second innings and for the first time after departure of ally, the Bharatiya Janata Party, Chief Minister Nitish Kumar will present the annual report card on Monday on the performance of his government during the current year.
While the government will highlight achievements in different sectors during 2013, the BJP, now in opposition, and the Congress will also bring out their own report cards for Kumar.
On coming to power for the first time on November 25, 2005, Kumar heading a National Democratic Alliance ministry had promised to bring a report card on performance of his government annually.
Official sources said the agenda would continue despite split in the NDA on June 16 over elevation of Narendra Modi as the BJP's chief of campaign committee.
Nitish has said on several occasions after parting the company of the BJP that the promise he had made to the people as head of a coalition government would be kept.
The government would publish a booklet having facts and figures on 'achievements' in sectors such as roads, agriculture, health, education and other departments, official sources said. But, the 'achievements' would surely be dismissed by the BJP and other opposition.
The BJP has announced to bring their own report card a day after (November 26) the government's publishes its own. The BJP report card would be issued by former Deputy Chief Minister Sushil Kumar Modi.
Congress, which had bailed the Janata Dal-United government after it separated with BJP, is also all set with its report card which they would release hours after one by the government.
State Congress President Ashok Chaudhary has said the report card highlight utilisation of central funds under different schemes by the Nitish Kumar government.
The opposition Rashtriya Janata Dal and the Lok Janshakti Party are also ready with lists of "failures" of the Nitish Kumar government.