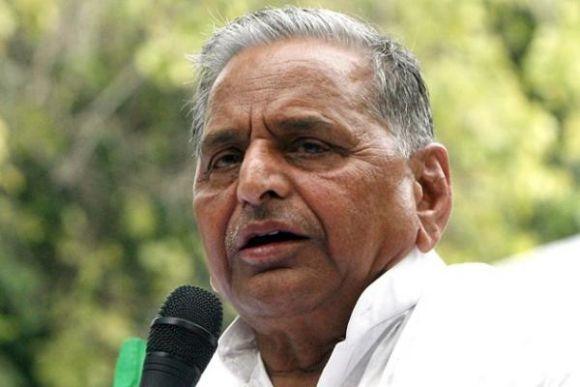 Samajwadi Party chief Mulayam Singh Yadav on Friday said though as chief minister he had offered 17 acre land for Ram temple, the Bharatiya Janata Party did not accept it as it wanted to keep the issue alive.
"The BJP is unreliable as it did not fulfill its promise of building Ram temple despite its resolutions in this regard. It had no intention of doing so and had only wanted to let it remain an issue," Yadav said.
He was speaking at a function organised to mark the birth anniversary of socialist leader and former Bihar chief minister Karpoori Thakur.
Even when Atal Bihari Vajpayee became the prime minister and Kalyan Singh chief minister in Uttar Pradesh they did nothing for temple construction, Yadav said.
Yadav said that he had met the President and told him that Babri mosque would be demolished two days before it was pulled down in December 1992, and later the then prime minister Narsimha Rao had also accepted that BJP leaders betrayed him.
"Now the matter is in the court and all should await its verdict," he said.
Attacking the BJP, Yadav said that its leaders are followers of Hitler's propaganda minister Goebbels who used to say that 100 lies turn true, and their prime ministerial candidate Narendra Modi is also following him.