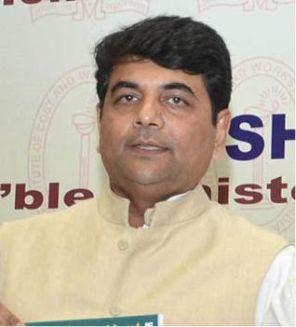 Barring his own testimony, no one has seen Narendra Modi selling tea on streets, Union Minister R P N Singh on Thursday said, and alleged that the Bharatiya Janata Party was a party of "dream sellers".
Taking a dig at the BJP's prime ministerial candidate, the Union minister of state for Home said," no one has seen him selling tea."
"Modi himself was telling that he used to sell tea," he said. "Neither this topic was discussed anywhere, nor anyone saw Modi selling tea on streets," he told media persons after unveiling statue of Congress leader Nirbhay Narain Singh in Maniyar area.
Congress leader and Rajya Sabha Member of Parliament Mani Shankar Aiyar had earlier this month said," He (Modi) keeps saying make me prime minister as I began life selling tea. Fine if that's his main qualification and he wants a stall here, we can let him sell tea here."
The comments triggered a row with the BJP leader taking pride over his humble background.
Terming BJP as a party of "dream sellers", he said that it could even promise to turn the water of Saryu river into milk. Taking a dig at Modi's assurance of 24 hours power supply, Singh said that why didn't BJP fulfil its promise during the regime of Atal Bihari Vajpayee at the Centre and Kalyan Singh, Ram Prakash Gupta and Rajnath Singh in Uttar Pradesh.
Regarding controversy surrounding Delhi Law Minister Somnath Bharti, the Union minister said that an inquiry was on and it would be conducted in an independent manner.
Singh said that if found guilty legal action would be taken.