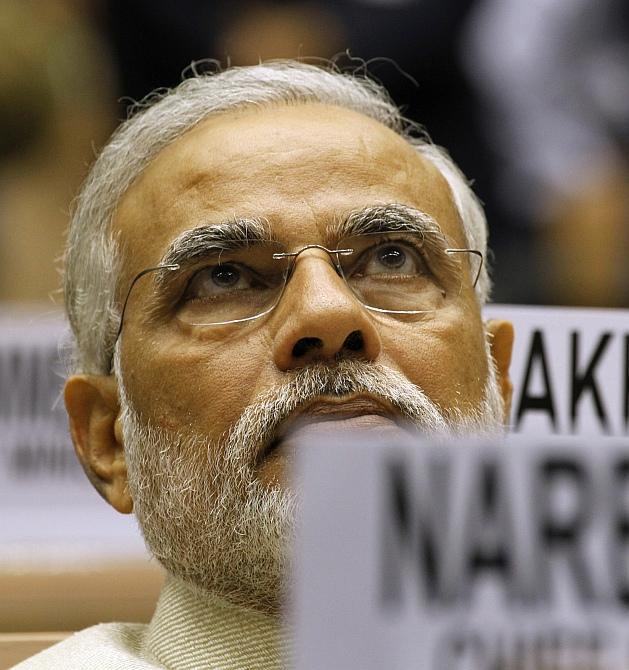 Silki Kumari ,Chanchal Kumar and Manish Kumar, just three of the dozens of children of Bihar's Muzaffarpur district, which is hit by an outbreak of encephalitis, have appealed to Prime Minister Narendra Modi to help save their lives after 18 children died of the disease in the last few days.
"Please help us save our lives; our last hope is with you Modi uncle," the letter, written in Hindi, says. Silki and Chanchal said they have also requested Modi to visit Muzaffarpur to enquire into the disease that has been killing children for last few years.
"Fifteen children with suspected encephalitis have been admitted to different hospitals," Rajendra Prasad Ojha, a health official said. "Nine children have died in the last 24 hours," he added.
Alarmed over the situation, the Bihar government sent an expert team of health department officials to Muzaffarpur on Friday following Chief Minister Jitan Ram Manjhi's directions. Manish said they have requested for Modi's intervention to save the lives of many other children, who may become victims if the disease not checked soon.

According to doctors, acute encephalitis syndrome is a severe case of encephalitis characterised by inflammation of the brain caused by mosquitoes, which transmit the infection, causing high fever among children.
"Every year, encephalitis hits Muzaffarpur, Gaya and other neighbouring districts in May or June. This year it seems to have hit a little late," a health department official said.
Health Department Principal Secretary Deepak Kumar said that an expert American team led by Dr Jacob John, along with another team from Delhi is investigating the exact cause of the deaths. Early this year, the state government had launched a special vaccination drive to cover hundreds of thousands of children against encephalitis.
Last year, 62 children had died of encephalitis in Muzaffarpur. Around 150 had died in 2012 in the district. Most of the victims were from the poorest of poor, in rural pockets.