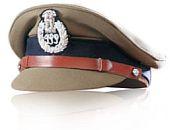 IPS officer M S Chauhan, who probed the high-profile PDS scam and mysteriously went missing in Arunchal Pradesh's West Kameng district on October 16, has been traced in New Delhi on Sunday.
"Chauhan was traced in New Delhi on Sunday morning and the Investigating officer will rush there to investigate," IGP (Crime) Arvind Deep said.
He declined to give further details.
Chauhan, SP of the Special Investigation Cell, who was appointed by the Gauhati high court to probe the multi-crore PDS scam in the state in 2008, went missing from Tippi when he along with inspector Mohan Kaye and constable Vikram Singh, were on their way to Tawang.
Chauhan had handed over his cellphones to his driver while leaving the vehicle at Tippi market and asked them to wait for him at a nearby river where he was supposed to join them for lunch, but did not turn up.

Police had no information about his Tawang trip as he had not reported his movements to them.

Chauhan, who was transferred to Delhi on October 8 and released from his responsibilities on October 10, had not left the state.
An IPS officer of 1998 batch of the Union Territory cadre, he had charge-sheeted 56 persons including former chief minister Gegong Apang, five Congress MLAs, two ministers besides several IAS officer and contractors in the PDS scam.

He was waiting for sanction of prosecution from the Arunachal Pradesh government against another 36 accused in the Rs 1000 crore scam.