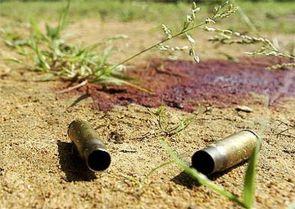 At least five policemen were killed and a huge cache of arms and ammunition were looted by militants belonging to the outlawed Garo National Liberation Army in an ambush in Garo hills of Meghalaya on Tuesday.
Police informed that a group of heavily armed GNLA militants waylaid a Meghalaya Police vehicle that was on the way to bring an under trial prisoner (UTP) from Tura from Baghmara in South Garo Hills district close to the India-Bangladesh border. The ambush occurred in a remote location between Baghmara and Ghasuapara.
Five cops including three from 3rd Meghalaya police battalion, one police driver and a constable from unarmed branch were killed in the attack by the militants who also snatched away three SLRs, one Ak-47 assault rifle and one Insas Rifle from the slain cops.
The incident occurred at around 11 am.
The killed cops were identified as Dhaniram Marak, Bipul Rabha, M Nongdhar from the 3rd Meghalaya Police Battalion, unarmed constable Raki Sangma and driver Liky Ryngkhlem.
Police have launched a combing operation in the area which is close to the international border with Bangladesh, in search of the militants who were suspected to have come from their shelter in Bangladesh to carry out the operation.
The killing came close on the heels of Diwali night (Sunday last) killing of seven persons by GNLA ultra in village inside Assam close to Assam-Meghalaya boundary in Goalpara district of western Assam where additional troops have been deployed to launch operation against GNLA ultras operating there.
Meanwhile, a team minister from Assam under the instruction of chief minister Tarun Gogoi who is now abroad, rushed to Goalpara district today to review the security scenario there in the wake of GNLA attack on innocent villagers on Assam side of the border.
The team of ministers comprising Dr Himanta Bishwa Sarma, Rakibul Hussain, Nilamoni Sen Deka and Rajib Lochan Pegu today visited the spot where the GNLA ultras killed seven villagers and discussed the situation and security measures with the senior police and administration officials.
The chief minister Gogoi has even instructed the administration to deploy Army in the inter-state boundary areas with Meghalaya to gear up operations against the GNLA ultras on the rampage.
It may be mentioned that the Central government had earlier extended the enforcement of Disturbed Area Act in vogue in Assam to areas 20 kilometers inside Meghalaya from the boundary with Assam so as to facilitate Army operation in those areas, if required, to tame insurgents.