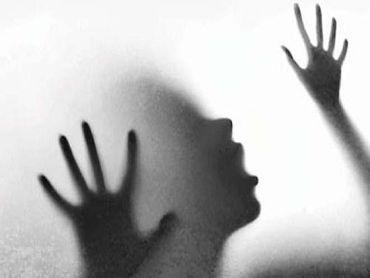 The victim of the alleged 'gangrape' in Meerut has been giving twists to her case with her changing narration of events.
Her first statement recorded before a magistrate on August 3 in Meerut had pointedly accused Sanaullah, a senior cleric at the madrassa (where she was teaching), of abducting and subjecting her to gangrape.

The FIR lodged by her father says that she was kept in illegal confinement by her senior Sanaullah from July 23 to July 29 inside a madrassa where she was allegedly gangraped.
However, records of a Meerut hospital have confirmed that the woman had been admitted there between these dates.

Police investigation have also discovered sufficient written evidence of her having undergone surgery at that very hospital for a pregnancy (ectopic pregnancy) gone wrong.
However, in her statement given to the hospital doctors on August 7, she alleged that she was gangraped by Sanaullah and his henchmen a month earlier as well.

"Sanaullah managed to trick me into his car on June 29 and whisked me away together with another man to a farm where they took turns to rape me. I was bleeding for the next eight days, but I missed my periods due on July 1. However, the bleeding resumed on July 8 and continued until July 23 when Sanaullah took me to Muzaffarnagar where I was operated upon," she has now told the doctors.
The woman, who had initially alleged that she was coerced into converting to Islam, now claims that the affidavit swearing the conversion was never signed by her.

Instead, she maintains that her signatures were forged.
While Sanaullah, against whom most of the allegations have been leveled, is still at large, his wife Samar Jahan is in police custody alongwith the village head Nawab and the victim's childhood friend Nishat.
Significantly, contrary to the victim's claim about being with Sanaullah on June 29 and July 23-29, the initial FIR lodged by her father only talked about her kidnapping and gangrape between July 31 and August 3.

In a subsequent FIR, the father has accused Sanaullah of keeping her in illegal confinement between July 23 and July 29. He has flatly denied any knowledge of his daughter's statement wherein she talked about her abduction and rape in June.
Meanwhile, UP Women's Commission Chairperson Zarina Usmani visited the victim on Thursday. She will shortly submit her report to Chief Minister Akhilesh Yadav.