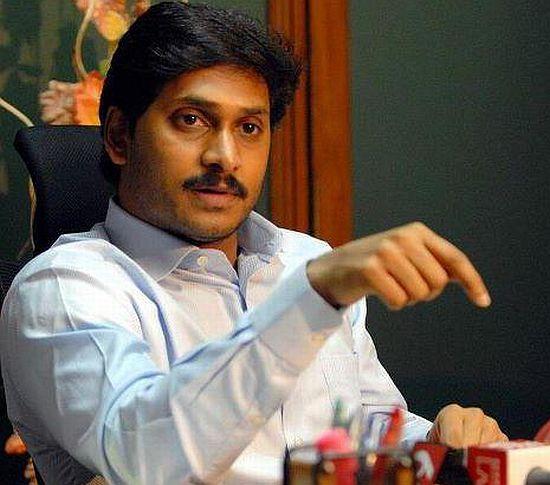 Lok Sabha Speaker Meira Kumar rejected the resignations submitted by 13 MPs from Andhra Pradesh, including ten from Congress and two of YSR Congress, against the decision on Telangana, holding these were "not voluntary or genuine". The YSR Congress MPs included party chief Y S Jaganmohan Reddy.
The Speaker held that the resignations were "not voluntary or genuine", an official announcement said in New Delhi.
"The resignations of messers......have not been accepted by the Hon'ble Speaker, Lok Sabha, in terms of provisions of Article 101 (3) of the Constitution and Rule 240 of Rules of Procedure and Conduct of Business in Lok Sabha", the announcement said.
The members who had tendered the resignations were S P Y Reddy, G V Harsha Kumar, A Sai Prathap, L Rajagopal, Sabbam Hari, Anantha Venkatarami Reddy, V Aruna Kumar, Magunta Sreenivasulu Reddy, Bapi Raju Kanumuri, Rayapati Sambasiva Rao (all from the Congress), Y S Jaganmohan Reddy, M Rajamohan Reddy and Konakalla Narayana of the Telugu Desam Party.
Article 101(3) speaks of rejection of a resignation of a member if the Lok Sabha Speaker is "satisfied" that it is "not voluntary or genuine". Rule 240 is also of a similar nature. The members who had resigned belong to the Seemandhra region, which has been witnessing protests over the decision on the formation of Telangana state.
The Speaker's decision came almost a week before the Delhi high court was to hear Congress MP and Seemandhra leader Rajagopal's plea seeking to direct her to accept his resignation, which he had submitted two months ago.
Protesting the Union cabinet's decision to bifurcate Andhra Pradesh and create a separate state, Rajagopal, who represents Vijayawada constituency, had submitted his resignation letter on August 2.
Rajagopal in his petition had said he tendered the resignation voluntarily and this was informed to the Speaker. Citing Lok Sabha rules and provisions, he had argued that the Speaker has no authority not to accept it.