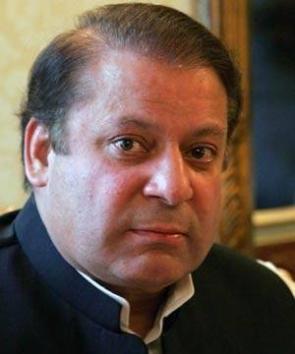 Pakistan's Premier Nawaz Sharif till late on Friday night gave no indication on attending Monday's swearing-in ceremony of Narendra Modi as prime minister amidst reports that he was facing opposition from hardliners in the establishment.
There was no word from the Pakistan foreign office which had on Thursday announced that a decision on Sharif's visit to Delhi will be made known on Friday.
As the suspense mounted amid reports that he was weighing all options, Sharif's daughter Maryam tweeted that cordial relations with the new Indian government should be cultivated.
"I personally think cordial relations with new Indian govt should be cultivated. Will help remove psychological barriers, fear & misgivings," she tweeted.
She followed it up with another tweet, "It's upon the leaders to lead their countries & ppl to peace & conciliation."
This was read by analysts as a possible indication of her father's desire to travel to India.
Online edition of Dawn newspaper reported that Pakistan's foreign office has recommended that Sharif should accept India's invitation to attend the swearing-in ceremony of Modi on May 26 in New Delhi.
"It will be a mistake to let this opportunity go. We need to see beyond today," a senior diplomat at the foreign office was quoted as saying.
"The foreign office has made the recommendation and the decision will most likely be in favour," the official said.
Foreign Office spokesperson Tasneem Aslam had said on Thursday that "whether the prime minister would attend or not will be decided some time today (Thursday)".
Pakistan's ambivalence on the invitation to Sharif is seen by observers in New Delhi as a manifestation of the tussle between the elected government and the all-powerful army establishment in Islamabad. The establishment may not be wanting Sharif to travel to New Delhi.
The invitation for Sharif has sparked a debate in the country on whether it should be accepted or not, particularly in view of strains in bilateral ties and non-acceptance of a Pakistani invitation by Indian Prime Minister Manmohan Singh in the past, the report said.
Modi has invited the leaders of member states of the South Asian Association for Regional Cooperation to the ceremony.
Prime Minister Sharif had telephoned Modi to congratulate him on his party's election victory and invited him to visit Pakistan after assuming office.