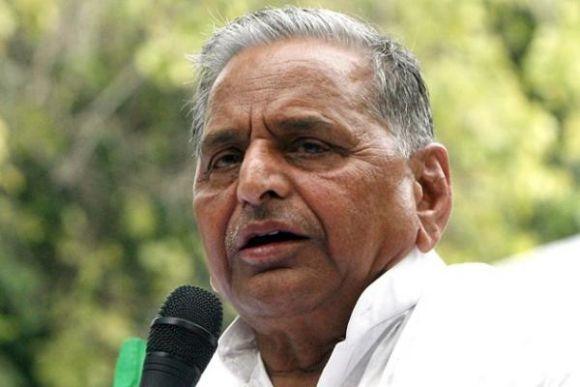 Irked over the notice sent to him by the National Commission for Women over his remarks on rape, Samajwadi Party supremo Mulayam Singh Yadav on Monday accused the NCW of insulting him. "The NCW and the Election Commission are insulting me," he said at an election meeting in Bijnore. Yadav made the comment in the light of NCW sending him a notice over his remarks on rape during an election rally in Moradabad and writing a letter to the EC to take cognisance of the matter.
Questioning the death sentence to three men who were recently convicted for two gang rapes in Mumbai, the SP supremo had last week asked, "Should rape accused be punished with hanging? Ladke, ladke hain. Galti ho jati hai (Boys are boys. mistakes happen sometimes)," he had said.
The SP supremo said he had championed the cause of women and fought maximum for them. He said if his party came to power, it would raise the retirement age of government employees to 65, and also increase the income tax ceiling.
Attacking BJP's prime ministerial candidate Narendra Modi, he said his party leaders themselves would not allow him to occupy the top post. He said the development work initiated in Uttar Pradesh was better than what is claimed in Gujarat.
"Our government in the state is doing a good job...There is no development in Gujarat. He (Modi) cannot compete with the development here," he said. Yadav said his party had restricted the BJP's victory in the last Lok Sabha polls to nine out of 80 seats in Uttar Pradesh.
"Only the SP can crush communal forces...," he said at another election meeting in Sambhal. Yadav charged Prime Minister Manmohan Singh with making his "friend" Montek Singh Ahluwalia the deputy chairman of the Planning Commission.
"The PM has made his friend Planning Commission deputy chairman and he gave false report (figures) on poverty," he said.