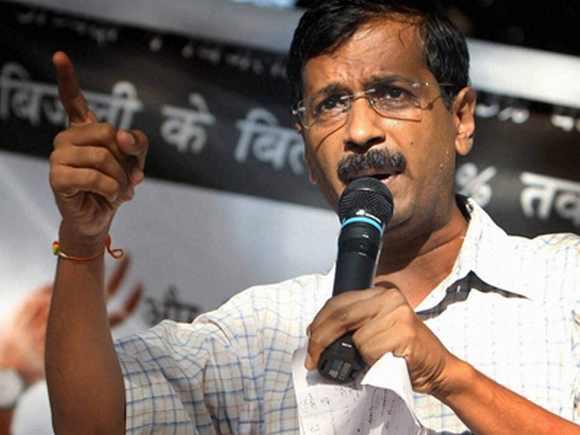 Launching a scathing attack on the Bharatiya Janata Party, Aam Aadmi Party leader Arvind Kejriwal on Monday alleged that the saffron party leaders were capabale of "killing their own men to come to power".
Referring to a recent sting done by a news portal which alleged that the 1992 Babri mosque demolition was a "planned act of sabotage" he said, "BJP people also undertake killings of the Hindus, children and their own cadres. They are not concerned with Hindus and Muslims. For coming to power, all are equal for them. Why dont we understand this?"
He was speaking at a book launch 'Dehleez Par Dil' co-authored by AAP spokesperson Dilip Pandey. The book is based on the life of two individuals who are involved with the India Against Corruption movement.
"No one had thought the way this agitation will shape up. Even (AICC general secretary) Digvijay Singh did not think the movement will shape out this well. Those who challenged us to contest elections even did not think (how well) the way this organisation would shape out," he said.
The AAP leader, who was attacked a few times during road shows, cautioned that attacks against him and his party men will intensify in the future. "We cannot fight with the powers whom we took on, with money alone. We took on some of the biggest business houses and political parties of the country. We are not going to stay quiet.
There will be more attacks on us. They (rival parties) are staying quiet because of elections, but after it gets over they will show their true colours," he said. Kejriwal added that the media will be threatened if the BJP comes to power.
"I got some calls from senior editors. They say we have been getting calls from senior BJP leaders who are threatening them. Money is playing a role. People who don't agree with money are being threatened," he said.