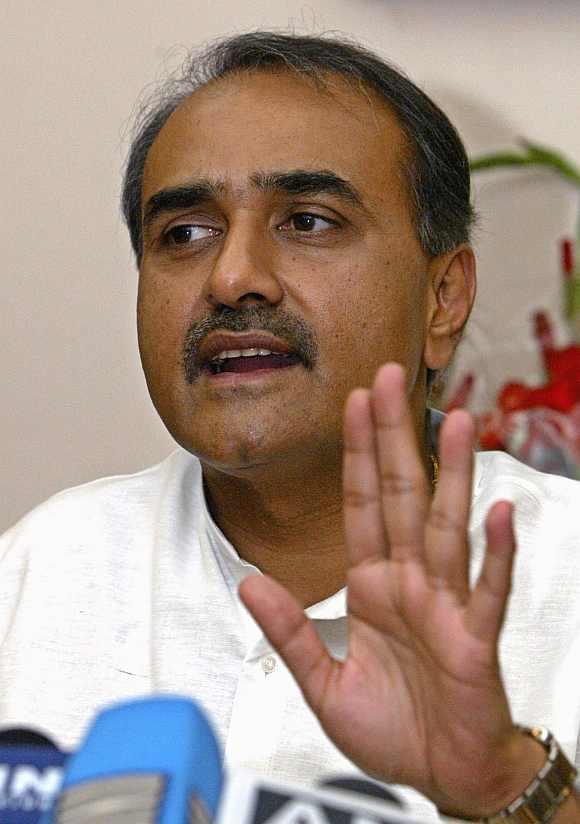 Expecting the Bharatiya Janata Party to emerge as the single largest party, key United Progressive Alliance ally Nationalist Congress Party on Tuesday said the country should have a "stable" government which will "decisively govern" for the next five years.
Senior party leader and Union Minister Praful Patel said the people's mandate has to be respected, as the country has to move forward.
"Call it the exit polls or the opinion polls, this is the general view that the BJP will emerge as the single largest party," he told reporters in New Delhi while assessing the possible outcome of the Lok Sabha elections.

Special Coverage: Election 2014
"The question is how close they are able to come to the halfway mark or if they want any ally, all this will become clear on May 16. But the government should be stable. A stable and good government is good for the country," he said.
Asked if his party would support the NDA if it falls short of the half-way mark of 272 seats, Patel said no conjecture should be drawn against the NCP or it taking any sides.
"We are not looking at any particular position. We are a part of the UPA. Let's not draw a particular conjecture. It's important that people's mandate has to be respected, whatever it may be. We had a mandate for 10 years; we have done whatever we could in the best interest of the country."
"Therefore in the coming five years, whatever the results, it should lead to a stable government which could decisively govern for the next five years," the outgoing Union minister said.
On NCP's role, he said the party has, throughout in the last 15 years of its existence, behaved and acted as a responsible political party.

Image: Union minister and senior NCP leader Praful Patel