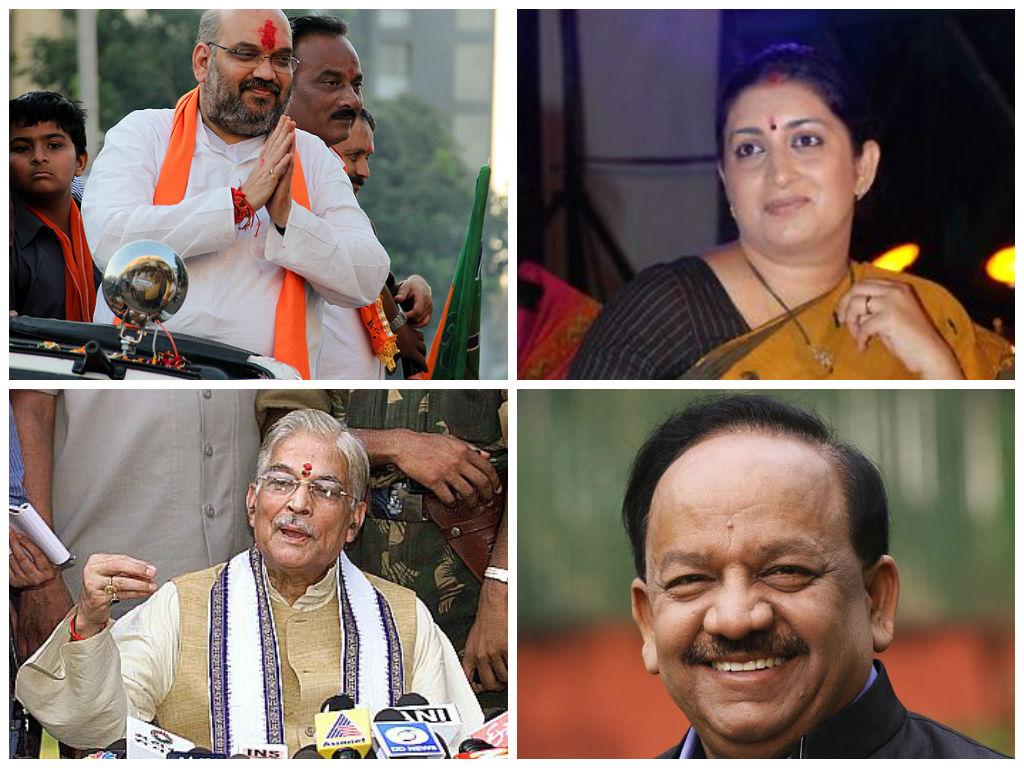 The Rashtriya Swayamsevak Sangh office, Keshav Kunj, was abuzz with activity on Sunday as Bharatiya Janata Party leaders kept visiting it ahead of government formation under leadership of Narendra Modi.
Senior party leader Kalraj Mishra and Delhi BJP chief Harsh Vardhan were among the leaders, who met the RSS leadership in the morning. Talking to reporters after his meeting, Vardhan said that BJP leaders keep visiting the RSS office from time to time and downplayed talk that the visits were linked to the Cabinet formation exercise.
Mishra, one of the old guards in the party, said that both the Bahujan Samaj Party chief Mayawati and Samajwadi Party supremo Mulayam Singh Yadav should introspect as to why voters had negated them and lauded Modi, saying people have voted for his leadership and his programmes.
Complete Coverage: Elections 2014
"Dynasty and casteism have been negated in this Lok Sabha polls and for the first time Lok Sabha elections had happened on the plank of good governance and development. There is a huge credibility of Modi among people and when he is talking about development and good governance, people have trusted him. People have openly supported the leader and the issues raised by the leader," he said.
He also said that the Lok Sabha results in Uttar Pradesh show that the people have given their verdict against the SP government in the state. "If they have been completely wiped out in this election, they should be compelled to think why it happened. Mayawati should also think why her vote base drifted away from her," Mishra added.
Modi's close aide Amit Shah had spent nearly two hours at Keshav Kunj On Saturday. Shah, along with some other BJP leaders, had a meeting with Modi at Gujarat Bhavan.
Uma Bharti and B S Yeddyurappa had also visited the RSS headquarters. Other leaders who visited the RSS office were Madhya Pradesh CM Shivraj Singh Chauhan, veteran leader Murli Manohar Joshi and Smriti Irani.