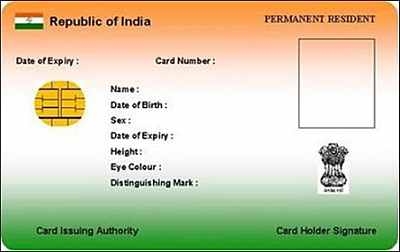 The implementation of the much-hyped Aadhaar card scheme is in trouble following the Supreme Court's interim order on Monday, which observed that the card can be issued only to Indian nationals and the identification number cannot be made mandatory for availing of benefits of the government's subsidy schemes.
This ambitious programme was introduced by the government to put together a database with crucial information about all the citizens of India to ensure a better security set-up.
But this very purpose seems have been defeated, as the programme has already encountered allegations about the cards being issued to people who don't even possess legal papers or proper documentation.
Despite the setback, work is going on as usual at the Unique Identification Authority of India, which is implementing the project.
"Making the card mandatory to access government services is a policy decision of the government and it does not fall under our jurisdiction. During the implementation of the project, we have been insisting on documents to establish proof of identity before we issue these cards," said an official attached to the project.
But Justice K S Puttaswamy, who had petitioned the Supreme Court over the Aadhar scheme, begs to differ.
Collecting information about biometrics and citizen's fingerprints infringes on the Fundamental Right to Privacy under Article 21 of the Constitution, believes Justice Puttaswamy.
The government ought to have issued safeguards and provided a legislative backing before going ahead with the scheme, he says, adding that the possession of an Aadhar card has been made mandatory to avail of essential services.
Meanwhile, the Centre has swung into damage control mode and assured the court that it will look into the points raised by the SC. It has also claimed that no directive -- making the card mandatory -- has ever been issued by the Union government.
The bigger roadblock for the UID scheme dates back to its controversial origin -- the programme was brought into force despite the Parliamentary Standing Committee on Finance rejecting the legislation.
The UIDAI, which issues 12-digit Aadhaar numbers to residents, currently operates through an executive order
While the long-pending bill will provide statutory status to the UIDAI, some major doubts continue to plague the ambitious project, including questions about who will be held responsible in case of an identity theft and who will ensure the safe-keeping of the data collated by the government.