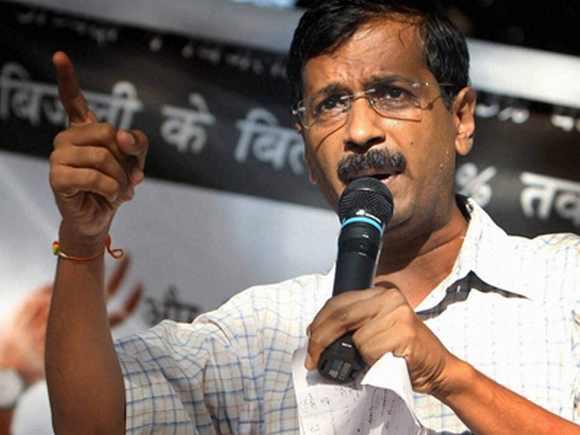 Alleging that Salman Khurshid did not reply to their questions on alleged irregularities in a trust run by him and his wife, Arvind Kejriwal on Sunday said his party will field a disabled person against the law minister in the next elections if Prime Minister Manmohan Singh feels that he need not resign.
Reacting to Khurshid's remarks defending himself against the allegations, he demanded that the prime minister and Congress chief Sonia Gandhi should speak out on the issue.
"He did not answer any of the five questions raised by us. He says he won't answer to the people of the streets....He is misleading people," Kejriwal said addressing protesters at Parliament Street.
Kejriwal also demanded a probe by a retired Supreme Court judge into the allegations but said Khurshid should resign and be arrested before any probe alleging "he is a powerful person and that he can pressurise witnesses and erase evidence".
"If the prime minister feels that there is no need for Khurshid to resign, let it be. Then we will field a disabled person as a candidate against him and defeat him in the next elections," he said.
On Khurshid providing photographs to claim that camps were held by his Non-Governmental Organisation, Kejriwal claimed that the photographs he provided were that of 2010-11 fiscal.
"The allegations are about 2009-10. He has been caught," he claimed.He also said that they will produce a witness to prove that no camps were held by the NGO.
"In his press conference, Khurshid produced a man who appeared in the sting to rebut the claims he made in the sting. We won't allege that he changed his statement due to pressure but some people feel that Khurshid is a powerful person...," he said.