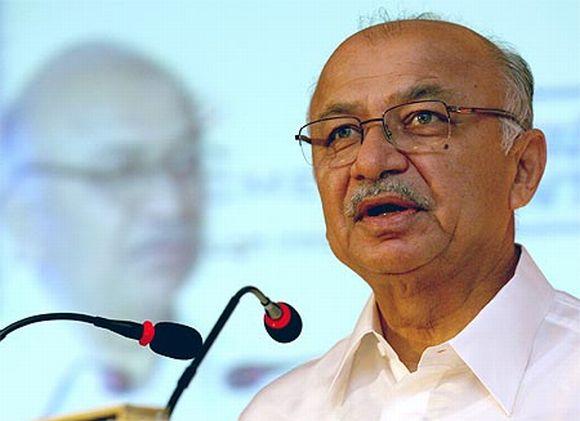 Union Home Minister Sushil Kumar [ Images ] Shinde on Sunday said social activisit-turned-politician Arvind Kejriwal is levelling baseless allegations as he has jumped into politics.
"He is levelling baseless allegation after allegation as he has formed a political party," Shinde, winding up his three-day visit to Jammu and Kashmir [ Images ], told reporters in Srinagar [ Images ].        
Earlier, the home minister told Congress activists the Manmohan Singh [ Images ] government had brought five legislations in Parliament to tackle the menace of corruption.
 "The opposition will continue to oppose but we will continue to work," Shinde said.
United Progressive Alliance [ Images ] chairperson Sonia Gandhi [ Images ] had set an example by refusing to become the mrime minister even after the Congress Legislature Party had elected her as the leader, he said.
"She refused to be the prime minister and instead nominated Manmohan Singh, a minority leader, for the post.
"People fight for post of sarpanch but she has made such a big sacrifice. Now, people are levelling allegations (against her)," Shinde said.
The Bharatiya Janata Party [ Images ] and the Rashtriya Swayamsevak Sangh are sacred of the Congress as during the UPA rule, India [ Images ] has emerged as a world economic power, Shinde said.