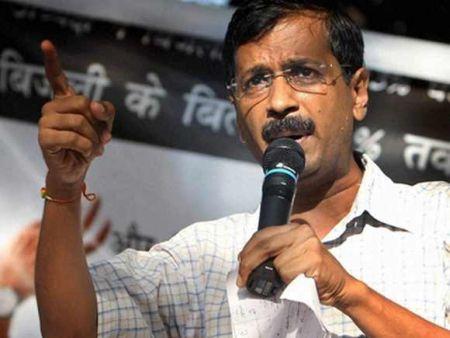 The Aam Aadmi Party, led by Chief Minister Arvind Kejriwal, is scheduled to hold a 'dharna' outside Union Home Minister Sushilkumar Shinde's office demanding action against Delhi Police personnel for alleged dereliction of duty.
As a result, four Metro stations near the North block will be closed on Monday from 9 am to 1 pm.
"As advised by Delhi Police, Patel Chowk, Central Sect, Udyog Bhawan and Race Course Metro stations will remain closed today from 9:00 am to 1:00 pm in wake of dharna by AAP at North block," a Delhi Metro Rail Corportation spokesperson said.
TV channel CNN-IBN reported that Kejriwal may even face detention if goes ahead with the dharna under the Delhi Police Act.
The interchange at Central Secretariat will continue and controlled exit of government employees from Central Sectt will be allowed after checking their IDs, the spokesperson said.
Kejriwal, accompanied by cabinet colleagues Manish Sisodia, Somnath Bharti and Rakhi Birla, had met Shinde on Friday last and demanded suspension of the "guilty" policemen by 10 am on Monday, failing which they would protest in front of the home ministry.
Kejriwal had demanded action against the policemen who allegedly refused to cooperate with Law Minister Somnath Bharti in cracking down on a suspected drug and prostitution racket in South Delhi.
The AAP government had also sought action against a policeman who had a tiff with Women and Child Development Minister Rakhi Birla in Sagarpur of West Delhi over a dowry death case.
The chief minister had also blamed police for the way in which it handled the gang rape case of a Danish tourist on Tuesday last.
Image: TV reports suggest Delhi M Arvind Kejriwal may be detained if he goes ahead with the protest