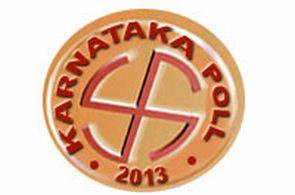 An advertisement sign board of an astrologer will not have the symbolic hand for sometime or at least till the Karnataka elections are over.
The reasoning given by the state election officials is that the hand or palm symbol is a free advertisement for the Congress and hence needs to be removed.
The crackdown has been seen mainly in Northern Karnataka where there are plenty of astrologers. The astrologers are up in arms against the ECI action and say that it is hardly even fair to initiate such action.
Their association is planning to move the Election Commission of India seeking a directive to its officials not to insist on covering the palm symbol.
How will anyone know who we are or what we do if the palm symbol is covered, the association pointed out.