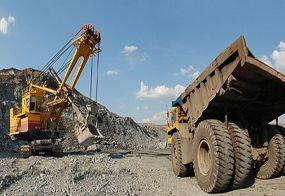 Vicky Nanjappa reports on the reasons for the lack of money power in the elctions in Bellary this time.
The man with the money wins Bellary is the general conception in this district. However this time the money factor is relatively less and the Election Commission of India is watching the election spends like a hawk.
The bravado of the candidates is missing this time and the intense scrutiny by the Election Commission in Bellary has dampened their mood further. The last election, the EC had seized Rs 45 crore in cash allegedly to be used by candidates to influence voters. This year the amount is only Rs 10 crore.
Although there is no open display of money, there have been complaints that there is a lot of invisible money at play. In the 2008 elections, the candidates used stack boxes of money in ambulances and distribute them. Today in Bellary the vehicles most checked are ambulances.
It has become a difficult situation for the candidates as many voters in Bellary have been put into this habit of taking money during elections. It is said that during the campaign money distribution is very less, but on polling day money comes into play in a major way. The going rate for a vote in Bellary is said to be Rs 1,000.
Politicians know that they are under the scanner. Some have taken the help of NGO's and women's groups to distribute the money. These activists are given Rs 5 lakh per area and they distribute the money to the people.
The other way that the parties are trying to lure the voters is by giving out insurance policies. This was a major trend in the 2008 elections, but then it has come down considerably after it came to the attention of the EC.
Bellary today has an army EC and income tax officials keeping a watch. They are also keeping a check on cash withdrawals. Any withdrawal above Rs 10 lakh comes under the scanner immediately and the bankers have been told to intimate them in case of such transactions.
Those who have been part of the Bellary election process say that each candidate is ready to spend up to Rs 10 crore for the elections. The fact that people just do not complain makes it difficult for the monitoring agencies, an officer in the Election Commission told rediff.com.