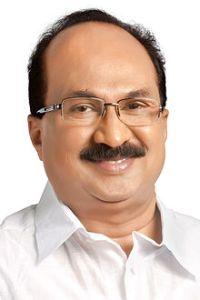 When KV Thomas took over as minister of state for food and consumer affairs (independent charge) on January 19, 2011, he was tasked with taking forward one single, important objective: expedite the implementation of the National Food Security Bill.
Nobody had to tell Thomas that the bill was UPA II's second-biggest -- and hopefully, game-changing -- legislation after the Mahatma Gandhi National Rural Employment Guarantee Act. It had been in limbo for two years since its announcement in 2009 by then President Pratibha Patil because of Food and Agriculture Minister Sharad Pawar's inherent discomfort with the legislation.
Thomas, till then a minister of state under Pawar, began earnestly with a series of consultations to put the bill on its feet again. It was a daunting target for the three-time Member of Parliament from Kerala's Ernakulam constituency. For one, the targeted public distribution system, the vehicle for the scheme, was a shambles with leakages aplenty. And then there was the Sonia-Gandhi-led National Advisory Council as well as market economists in the government, whose hawk-eyed scrutiny made framing legislation to usher in the world's biggest food-based social programme all the more challenging.
But the soft-spoken professor of chemistry, who had taught at Sacred Heart College in Thevara, Kochi, for 20 years before becoming a politician, worked to a carefully thought-out schedule. He first began assembling a crack team of officials, loyal to him and who understood the job, and then sent unambiguous instructions to secretaries and officials in the department of food that the law needed to be up and running as soon as possible.
Thomas's long association with trade unions and his persuasive skills helped him win over the naysayers. Thomas even managed to convince Pawar about the necessity of the legislation, and the agriculture minister gradually warmed up to the concept. Thomas kept in regular touch with civil society to get their inputs on the bill. He did not neglect to meet with people who held contrarian viewpoints. His friendship with almost all the political parties made the job easier.
The minister's trade-union background sometimes affords the impression that Thomas might be anti-market, but he has put those doubts by clearing the de-regulation of the sugar sector despite the risk of a sharp spike in retail market price.
Steeped in the politics of former Kerala chief minister K Karunakaran, Thomas learnt from his late mentor how to force his views on others without sounding rude. His own proximity to 10 Janpath, like Karunakaran's to former Prime Minister Indira Gandhi, took care of many possible roadblocks. When wooing the states, Thomas adopted a flexible approach that ensured even states like Tamil Nadu, which had steadfastly opposed the bill, fell in line.
A firm believer in God, the former teacher has more than five books to his name. His Enthe Kumbalanghi (My village Kumbalanghi) is a collection of his childhood memories and a bestseller. In his free-time, his family members say, Thomas likes to spend time with his grandchildren and books. He has two sons and a daughter. As a man with deep family bonds, perhaps he understands the importance of food to family life. Having seen the legislation through the Lok Sabha, perhaps the man from Kerala will sleep a little easier.