While the motives of the Bill are of course laudable, there is every likelihood that the consequences of its passage will be dire.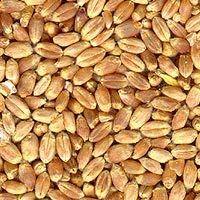 The Lok Sabha, which has typically failed to do much business during this monsoon session, nevertheless managed to sit down for nine hours and pass the United Progressive Alliance's flagship legislation, the food Security Bill.

This is a severe indictment of Indian politics: even with a Bill as flawed and as untimely as this one, it seems the political imagination to craft an opposition to such a measure is simply lacking.

While the motives of the Bill are of course laudable, there is every likelihood that the consequences of its passage will be dire.

For one, India's fiscal situation, particularly that of the Centre, has got out of hand in the years since 2008 -- and so the government should have been working to bring down expenditure, not raise it.

All those who compellingly argue that food to the hungry should be the first priority for government expenditure must also explain why this law was not passed simultaneously with a reduction in other systemic expenditure by the government that would have neutralised its fiscal impact.

It is true, of course, that the law will take some time to come into effect -- the deadline for states to comply with it has in fact been extended.

Thus, the finance minister's choice to budget only an extra Rs 10,000 crore (Rs 100 billion) for food security this year seems justified.

However, this allocation will inevitably swell in coming years; and the claim that it will require a maximum of only Rs 25,000 crore (Rs 250 billion) additional expenditure has been sharply contested.

At a time when India's shaky macroeconomic indicators are the subject of worldwide attention, that its government has chosen to vastly expand the future financial outlays of the state will not send out a good message.

Credit rating agencies, foreign institutional investors and domestic investors will all take note, and confidence in India's
commitment to fiscal reform will be correspondingly dampened.
This might have major negative effects at this crucial moment, when New Delhi is manoeuvring to avoid a crisis.
It is also worth noting that, fiscal consequences aside, the Bill has the potential for severely distorting Indian agriculture without actually serving the purpose for which it is framed. From that point of view, it is bad policy regardless of how much it costs.
For one, its focus on rice and wheat will further push farmers into growing those water-intensive crops.
This will distort cropping patterns away from, say, vegetables and oilseeds, two major causes of the recent spurt in food inflation.
The stipulations of the Bill are set in stone, and are not automatically responsive to the major changes in diet that occur as the population gets richer and more sedentary.
Meanwhile, the very cause of the Bill -- apparently rampant malnutrition, especially among young children and infants -- has been questioned by many.
Are the figures accurate, given they do not take into account genetic differences between Indians and Africans or Scandinavians?
And, whether or not they are accurate to some degree, is adding to food intake the best response, when disease and malnutrition might well be caused primarily by poor sanitation?
Nor is there a clear commitment and a time frame from the government to repair or replace the leaky transmission pipe for this new right -- namely the public distribution system.
Recent improvements in the PDS, particularly in Chhattisgarh and Tamil Nadu, have led its defenders to claim that the PDS' problems should not hold up the Bill.
But what can happen in two states may not be replicable all over India, thereby vitiating the promise of food security for all.
These are facets of the debate completely ignored by the Bill. It is, therefore, hard to defend the choice to pass this Bill at this time.