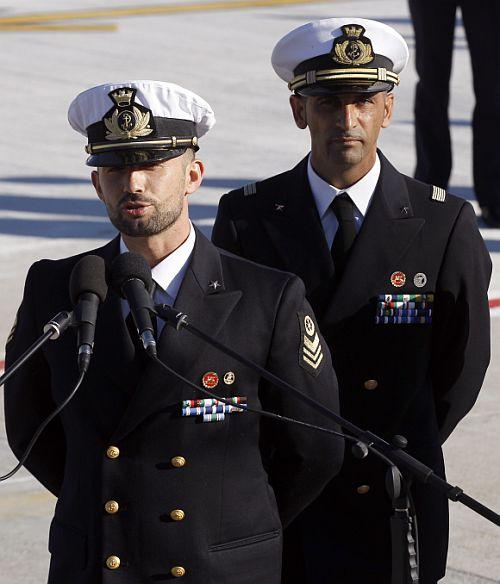 Italy has criticised India's handling of the case of two of its marines accused of killing two Indian fisherman as "contradictory" and "disconcerting" ahead of a hearing of the case in India's Supreme Court.
Italian President Giorgio Napolitano said in a statement that the case had been managed in "contradictory, disconcerting ways by the Indian authorities".
He said he would back efforts by Premier Enrico Letta to raise awareness among Italy's international partners about the marines, who could face the death penalty if convicted under an anti-terror law.
"The head of state will continue and intensify the contacts established on this issue with the heads of state of friendly nations, having already encountered attention and understanding about this painful case from them," Napolitano was quoted as saying by ANSA news agency in the statement issued on Friday.
The marines -- Massimiliano Latorre and Salvatore Girone -- were deployed on the Italian-flagged oil tanker MT Enrica Lexie when they shot dead the fishermen off the Kerala coast in February 2012, sparking diplomatic tensions between the two countries.
The marines said they mistook the fishermen for pirates. They are currently lodged at the Italian Embassy in New Delhi.

The Apex court is scheduled to hear the Italian government's plea challenging the invocation of an anti-terrorism law against the marines on February 3.