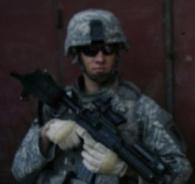 Iraq's military intelligence authorities have arrested five men, linked to Al Qaeda, for manufacturing chemical weapons and plotting to smuggle them to Europe and North America.
The military intelligence authorities had monitored the activities of the men for three months. They uncovered three workshops that manufactured chemical agents, reports BBC.
The chemical agents included sarin and mustard gas, and these agents could be used on a target from a safe distance of 1.5 km. Military intelligence authorities have also recovered remote controlled toy planes from the workshops.
Defence ministry spokesman Mohammed al-Askari said that their arrests were possible because of co-operation between Iraqi and foreign intelligence services.
According to the report, Al Qaeda is believed to be the only one from the Islamist militant network to use chemical weapons. It detonated 16 crude chlorine bombs in Iraq between October 2006 and June 2007.
Late Al Qaeda leader Osama bin Laden, in his letter to the group's offshoot in Yemen five days prior to his killing, urged the members to be careful about using the 'poison' without enough research, the report added.