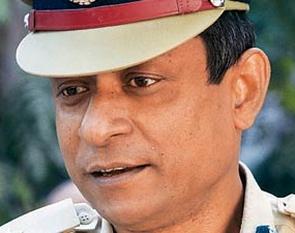 Pakistan said India has denied that an official allegedly made remarks that the 2008 Mumbai attacks and a 2001 terrorist assault on the Indian parliament were "engineered".
According to a preliminary response from New Delhi' India has denied that any such statement was made by senior police officer Satish Verma, Foreign Office spokesman Aizaz Chaudhry told a weekly news briefing.
Chaudhry said the foreign office had asked the Pakistan high commission in New Delhi to approach the Indian government to ascertain the veracity of the remarks attributed to Verma. "We' however' would ask India to give more details in this regard," he said in response to questions.
On Thursday, Information Minister Pervaiz Rashid said Pakistan had sought a clarification from India about Verma's purported comments. Pakistan will give its reaction on the matter after receiving India's response, he had said.
The controversy has its origins in a letter written by former home ministry official R V Mani in connection with the probe into the death of Ishrat Jahan, who was killed with three others in an alleged encounter in 2004.
In an annexure to his letter, Mani wrote that senior police officer Satish Verma -- who was investigating Jahan's killing -- had claimed the Mumbai attacks and the attack on parliament were "orchestrated by the government in power".
Pakistan has already acknowledged that the conspiracy behind the Mumbai attacks was hatched on its soil and arrested seven persons for the incident, including Lashkar-e-Tayiba commander Zakiur Rehman Lakhvi.
The Pakistan-based LeT and Jaish-e-Mohammed were blamed for the 2001 attack on parliament. Chaudhry further said he hoped the visit to India by a
Pakistani judicial commission probing the Mumbai incident "will stay on course". He said cooperation between Pakistan and India is essential for countering terrorism. The commission is set to visit India for a second time to quiz Indian officials but no dates have been finalised for the trip.

Image: Police officer Satish Verma