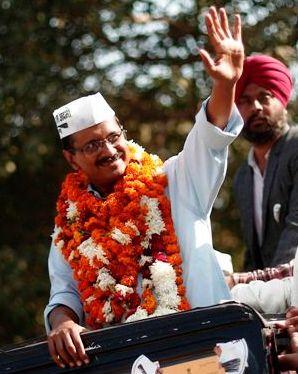 The Congress has decided to extend support to the Aam Aadmi Party government as it respects the popular verdict, but the party's role would be that of a constructive opposition, president of the Delhi Pradesh Congress Committee, Arvinder Singh, said on Sunday.
"We have respected the people's mandate and extended support to AAP's manifesto, not to the party.
"Our role will be that of the constructive opposition. We will support AAP for all the good work they do, but will criticise wrong policies," Singh said as he assumed charge of the party's Delhi unit.
He, however, warned the Delhi government that if it takes any steps to hurt the sentiments and feelings of Congress leaders and workers, the party would take to the streets in protest.
Meanwhile, Singh claimed that the future of the country was the Congress party and its future government would be formed by the youth, under the leadership of Congress vice- president Rahul Gandhi.
Senior party leaders, including AICC general secretary and in-charge of Delhi affairs, Shakeel Ahmed, general secretary Janardan Dwivedi, ex-Chief Minister Sheila Dikshit, party communications wing chairman Ajay Maken and Union Law Minister Kapil Sibal, were present on the occasion.
Addressing the gathering, Dwivedi said that Congress might have lost the election in Delhi, but not its programmes and policies.
"We have never compromised on programmes and policies... there have been many occasions in the past when the party has had to go through tough times, but it always emerged victorious. Whenever Congress faced a crisis, the party workers rose to stand unitedly," he said.
He further charged that AAP did not have an ideology of its own and also lacked perspective on various issues, which may lead to anarchy in the future.
The senior party leaders appealed to Congress workers to stand as a united force and communicate with the people to understand their problems.
Thousands of local Congress workers, beating drums and raising slogans, attended the event.
Image: Delhi Chief Minister Arvind Kejriwal
Photograph: Reuters