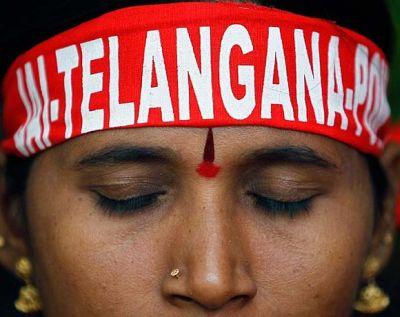 The Telangana Bill will not come up in the Rajya Sabha on Tuesday with the House secretariat on Monday seeking clarifications from the Union law ministry over whether or not it is a money bill.
The Telangana Bill will have to be introduced in the Lok Sabha first if the law ministry opines that it is a money bill.
The bill, that seeks to bifurcate Andhra Pradesh, was expected to be introduced in the Rajya Sabha on Tuesday after President Pranab Mukherjee gave his nod.
Government sources said on Monday night that if the opinion of the law ministry is that the legislation is not a money bill then it could be introduced in the Rajya Sabha on Wednesday.
Anita Katyal adds:
The law ministry, it is learnt, has advised against tabling it in the Upper House on the grounds that the legislation has financial implications. However, sources told Rediff.com that Finance Minister P Chidambaram does not agree with law ministry's contention.
The government's top leaders brainstormed on the issue till late on Monday night but to no avail. The discussion is expected to continue on Tuesday. Till then, the Telangana bill is on hold.
The UPA government wanted to introduce the legislation in the Rajya Sabha first as there is a better chance of getting it passed here because the number of anti-Telangana opponents in the Upper House is small as compared to the Lok Sabha.
Moreover, the bill will stay alive even if it is not passed in the Rajya Sabha. On the other hand, it will lapse if the Lok Sabha is unable to pass the bill as the term of the Lower House is set to end.
This is the last session of the 15th Lok Sabha.
Image: A Telangana supporter participates in a demonstration in New Delhi
Photograph: Adnan Abidi/Reuters