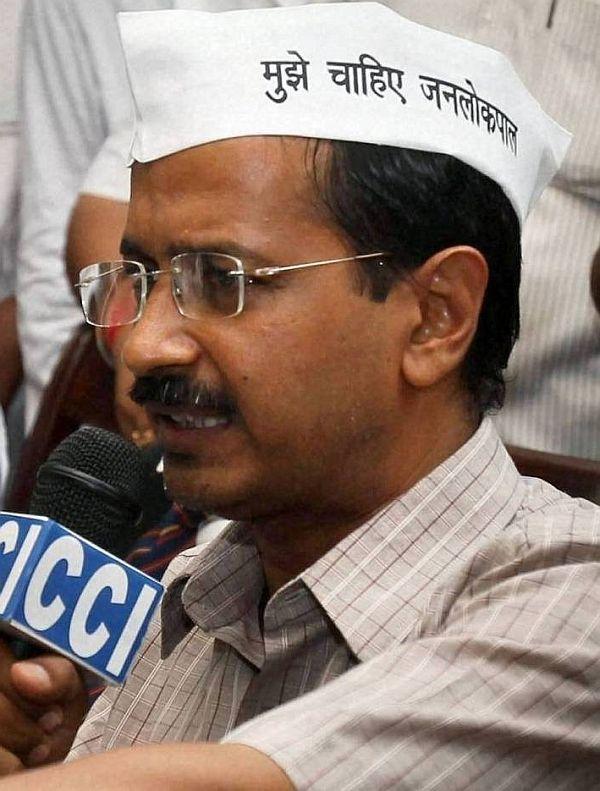 Aam Aadmi Party leader Arvind Kejriwal claimed on Sunday that his party will secure 100 seats in the upcoming Lok Sabha election and that the next government cannot be formed without its support.

Addressing a rally in Kanpur as part of a three-day road show in Uttar Pradesh, he launched a fresh attack on Bharatiya Janata Party's prime ministerial nominee Narendra Modi over his alleged links with Mukesh Ambani. He accused Modi of maintaining silence on Foreign Direct Investment in retail and accused the BJP in Rajasthan of getting into a "setting" on the issue of Robert Vadra's land deal.
Kejriwal said he would visit Gujarat from March 5 to 8 to see the so-called development claimed by Modi in the state. He also did not spare the ruling Samajwadi Party in Uttar Pradesh saying that there have been more than 100 riots in the state in the last two years. Targeting Mayawati's Bahujan Samaj Party, he said voting for it is a waste because it amounts to voting for Modi.
"Only the AAP can give an honest government. If you all, Hindus, Muslims and people from other castes come together and do not come under the poisonous influence of other parties, then I can assure you that this time your (people's) government will be formed in the Centre."

"The AAP is going to get at least 100 seats in the Lok Sabha elections. Moreover, we are going to get more seats than the Congress. At least, the government in the Centre will not be formed without AAP's support," he added.

"The AAP will help in forming the central government and we will change the face of the country," said the 45-year-old former Delhi chief minister.
Kejriwal questioned Modi's stoic silence over FDI in retail, alleging the principal opposition party has received money from a multinational retail firm.
"The BJP was saying that when they would come in power, they would not allow FDI in retail. The Congress had taken money from foreign companies and they were trying to bring them here, but the BJP was opposing the move."
"However, three days back Modi did not speak on this issue when asked by people. Even before the lection, the setting has been done. It means the BJP has received money from Walmart."
Escalating his attacks on Modi, the AAP leader alleged that the former's rallies are being "funded" by Mukesh Ambani.
"Modi is using Mukesh Ambani's choppers and airplanes. I have pictures as proof. In public you say I used to sell tea. How does a tea-seller get this many number of helicopters," he questioned.

Image: AAP leader Arvind Kejriwal