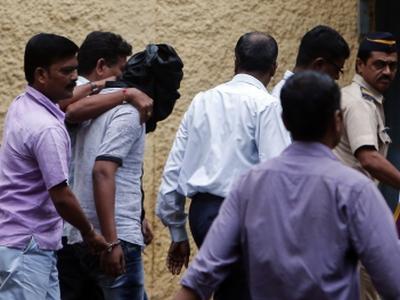 The Mumbai police have arrested the fourth accused in the photojournalist gang rape case.
The accused, Kasim Bangali, is the eldest of the five accused and was the one who sexually assaulted the victim twice, they said.
"Kasim Bangali had been picked up from the city on Saturday night and placed under arrest today," a crime branch officer probing the case told PTI.
The search is on to nab the fifth accused, he said.
The photojournalist's rape in Mumbai's dilapidated Shakti Mills compound on Thursday evening had set off an outrage, with the Maharashtra home minister RR Patil promising fast-track trial in the case.
Image: One of the accused in police custody