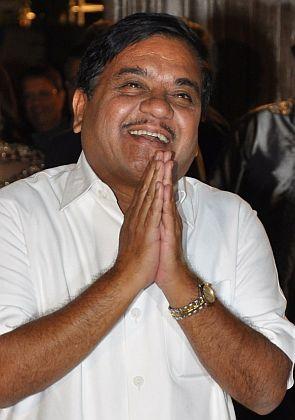 With opposition gunning for his head over the Mumbai gang rape incident, Maharashtra Home Minister R R Patil on Friday had a word of advice for women journalists on assignments in suspicious places -- take police protection.
A circular will be issued in a week to enable women journalists to seek help from the nearest police station when they are on assignments, in case they have any suspicions about that particular area, Patil said, as he faced outrage over the brutal gang rape of a 23-year-old photojournalist on assignment in the heart of Mumbai on Thursday.
Patil was talking to media persons on the action being taken by the government following the attack on the woman.

The woman interning with an English magazine was allegedly gang raped by five men at around 8 pm on Thursday at Shakti Mills compound in Lower Parel -- a deserted premises -- when she was on an assignment, doing a story on the city chawls.
Later, talking to a delegation of journalists in Mumbai, Patil said a committee will be set up to review the safety of journalists. It will consist of two representatives each from journalists' associations.
"The committee will have a meeting with the government every two months," he added.
Patil said Maharashtra government would seek suggestions from the media for improving the safety of women in the state.

Also, owners of deserted and disputed premises in the city would be asked to deploy security guards, he said.
Patil said that journalists can make suggestions and recommendations to the government.
He also said that police will launch a drive against the drug addicts, who are often found at deserted premises such as the Shakti Mills compound where the gang rape took place.
"We will also talk to the Urban Development Department of the state government and with the Brihanmumbai Municipal Corporation about the disputed lands in the city which are deserted. After talking to UDD and BMC, we will direct the concerned persons, who own such lands, to deploy security guards there," Patil said.
MNS leader Raj Thackeray and BJP's state president Devendra Fadnavis were among other leaders who demanded Patil's resignation. Thackeray alleged that Patil had proved to be a "complete failure" as Home Minister.