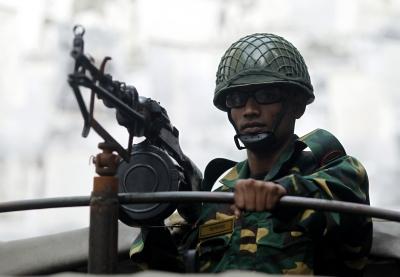 A former Bangladeshi minister from Jatiya Party was on Sunday indicted by a special court here on 16 war crime charges, including genocide, committed during the country's 1971 liberation war.
Syed Mohammad Qaisar, 73, formed a group named "Qaisar Bahini" with 500 to 700 men, who committed crimes against humanity in Habiganj and Brahmanbaria during the war.
He was also a commander of the Rajakars (an auxiliary group of then Pakistani army) in the districts, prosecution was quoted as saying by The Daily Star. Qaisar, a former Muslim League leader and the state minister for Agriculture during the dictatorship of H M Ershad, was arrested in May last year.
The three-member International Crimes Tribunal-2, headed by Justice Obaidul Hassan, fixed March 4 for the opening statement of the prosecution.
Qaisar pleaded not guilty after the court read out the charges against him.