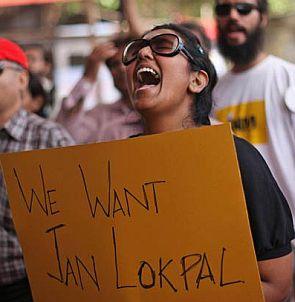 The Bharatiya Janata Party on Monday said the refusal of former Supreme Court judge K T Thomas to head the Lokpal Search Committee has dealt a "double blow" to the government and exposed the Congress' plan of hurriedly putting in place the anti-corruption ombudsman before it goes out of power.
"What has happened on the Lokpal issue is a real embarrassment and actually exposes the Congress's design, their politics. This is actually a severe blow to the government's image. They wanted the Lokpal Committee to be appointed before they demit the office because only Congressmen's cases will go to the Lokpal as they have indulged in all kinds of corruption," BJP spokesperson Prakash Javadekar said.
He said the party is happy that the "wise" have given their verdict against the government.
The BJP leader alleged that Congress earlier did not agree to the amendments to the Lokpal Bill.
"What was written in the bill was twisted and suddenly the Lokpal appointment process was started by the government," he said.
Javadekar said the government suffered a "double-blow" after eminent jurist Fali Nariman and Justice K T Thomas distanced themselves from the Lokpal panel.
He said Leader of Opposition Sushma Swaraj's opinion was over-ruled by the majority, which was in favour of the government, after which the process of Lokpal appointment was suddenly started.
"But these are the two jolts that the government has received. The first is Fali Nariman citing that this kind of selection is bad and void and therefore he withdrew. Today, another Justice K T Thomas has withdrawn from the process," he said.
Image: A demonstration in support of the Lokpal Bill