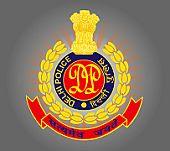 Delhi Police was at the receiving end yet again on Saturday with activists slamming it for allegedly bickering over jurisdiction when the 23-year-old gang-rape victim and her male friend were fighting for their life on that fateful night.
They sought strict action and FIR against the police personnel who were on duty on December 16 when the ghastly incident took place in South Delhi, saying it has "exposed the practices of the Delhi Police" which have been unnoticed for long.
Former IPS officer and activist Kiran Bedi, who served with the Delhi Police for decades, said the policemen who arrived on the spot could have registered FIR on their own as no law prescribes that the document can be registered only under a particular police station.
"It is happening everyday. That is why people have lost faith in police. This practice has been there for long and now they have been caught. There is no law that bars police from registering FIR. It can be registered at one station and then transferred," she said.
Bedi was reacting to the allegations by the male friend of the victim, who died on December 29 in a Singapore hospital, that three Police Control Room vans arrived at the scene only after about 45 minutes and wasted time in deciding under which police station's jurisdiction the case fell.

National Commission for Women chairperson Mamata Sharma sought "strict action" against the policemen and demanded that an FIR be lodged against the personnel on duty for the act.
"Two people were lying on the ground. Even on grounds of humanity, they should have been taken to a hospital. But the police did not do that," she said.

"An FIR and a case have to be registered against the personnel on duty that day," Sharma demanded.
Bedi alleged these were the faults in regular police and said "this is how we create crisis."
Eminent lawyer and suspended BJP MP Ram Jethmalani found "fault" with Police Commissioner Neeraj Kumar for not fixing responsibility yet in the case.
"I can't tell you without an inquiry who should be held responsible. I am not a judge. I have not heard the evidence but that an inquiry should be held by now and the fact that the inquiry has not been made is the fault of the Commissioner."
The male friend had on Friday claimed that nobody, including the police, gave them clothes or called an ambulance. "They were just watching us," he said, adding that after repeated requests, somebody gave him a part of a bed sheet to cover the girl.
He rued that no one from the public came forward to help. People were probably afraid that if they helped us, they would become witnesses to the crime and would be asked to come to police stations and courts, he said.