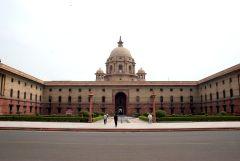 Seeking to avoid allegations of favouritism and scams in acquisitions, the defence ministry is planning to put an end to single-vendor tenders and is expected to issue directions to the services headquarters soon in this regard.
The ministry is considering formulation of a policy in this regard and it is expected to be reflected in the forthcoming new version of the Defence Procurement Procedure, which will be given out shortly, sources said here.
The services headquarters are expected to be intimated by the defence ministry about its policy soon, they said.
The ministry had recently asked the army in a meeting of the Defence Acquisition Council to avoid a single-vendor tender for procuring third generation anti-tank missiles from Israel and look for other sources also who could offer the weapon system for the force.
The new policy is part of efforts to enhance transparency in weapon procurement through the import route and is now not inclined much towards the single-vendor tenders, wanting fair competition between arms suppliers for any acquisition, they said.
Earlier also, the ministry had been avoiding single-vendor situations in weapon procurement and there were cases where it scrapped the whole tender where only one vendor was found meeting requirements of the Request for Proposal.
One such case was the procurement of VVIP helicopters for the IAF in 2002-03 when Eurocopter had emerged as the only vendor capable of flying at heights above 18,000 feet.
In another case, the IAF scrapped its tender for re-engining Jaguar deep penetration strike aircrafts when only Honeywell responded to its RFP.
However, the force is pursuing a single-vendor tender with the American firm in absence of other players willing to offer their products.
In some cases, where procurement of certain equipments is very essential, the Ministry also opts for government-to-government deals with countries such as the US, Russia and Israel.
Image: Ministry of Defence headquarters in New Delhi