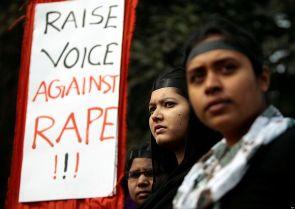 One of the accused in the December 16 gang rape case was on Thursday not brought before the fast track court due to ill-health following which the proceedings could not take place.
Additional Sessions Judge Yogesh Khanna was informed that accused Pawan Gupta could not be brought to the court as he has been referred to state-run DDU hospital after which the matter was adjourned for Friday.
Sub-inspector Pratibha Sharma, who had done the initial probe in the case, and CFSL official P K Gautam, who had photographed the bus in which the 23-year-old paramedic student was allegedly gang raped, had been summoned for on Thursday but their statements could not be recorded in Pawan's absence.
One of the police personnel who escorted co-accused Mukesh and Akshay Thakur to the court informed the judge that during his check-up at the jail dispensary, Pawan complained of ill-health following which he was referred to the government hospital.
When asked as to what was the problem, the police official said he was not aware of it.
Following this, the court deferred the examination of Sharma and Gautam, who are the two prosecution witnesses who remained to be examined.
Meanwhile, the medical report of accused Vinay Sharma, who is hospitalised in the DDU hospital following high fever, could not be furnished before the court.
Pawan, Akshay, Vinay and Mukesh are four adult accused facing trial before the fast track court for allegedly brutally assaulting and gangraping the victim, who later died at a Singapore hospital.
A juvenile accused is being tried by the Juvenile Justice Board.
One of the accused Ram Singh, the driver of the bus, was found dead in Tihar jail in March and the proceedings against him stand abated.