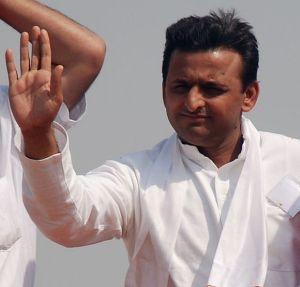 Besieged by accusations of failing to provide good governance in the state, Uttar Pradesh Chief Minister Akhilesh Yadav has suddenly risen to the occasion and started a government call centre to attend to public grievances.

The move is seen as one aimed at damage control and to retrieve lost ground on account of an extremely poor public grievance redressal system. Since the chief minister was unable to keep his date with the daily 'janata durbar', which has been quite irregular over the past 29 months that the Samajwadi Party came to power, the idea of a call centre was mooted by one of his secretaries Amod Kumar.

Well known as a public spirited bureaucrat right from his days when he was district magistrate, Kumar was entrusted with the task of setting up this call centre which would become functional from August 15.

"The centre is being outsourced and will not be a part of the chief minister's office", disclosed Kumar, while adding, "But we will oversee its working; and more than that we will take care of the response."

Named as 'State Grievances Call Centre' (SGCC), it will take off with a team of 25 persons, whose number could be increased up to 50. The new facility will enable anyone and everyone to take his grievance straight to the chief minister's office from where it will be routed to the concerned department of the government.
A 48- hour deadline has been set for insuring the first response from the concerned department organisation.

While a public grievance cell had traditionally been in existence in the chief minister's secretariat, the system was not only sluggish but also subjective and every complaint received there was not necessarily acknowledged. However under the new arrangement, every complaint will be registered and response ensured.

It may be recalled that the traditional 'janta durbar' that was discontinued by Mayawati during her entire 5-year stint in office was resumed by Akhilesh Yadav no sooner than he stepped into the chief minister's official residence in March 2012.
It was a welcome change for the common public who had remained deprived of an audience with the chief minister.

Commencing with much fanfare for five days a week, it was reduced to four days and eventually to just once a week. The chief minister's preoccupations often further brought down the frequency to just once a month. An effective call centre was therefore seen as a viable alternative.