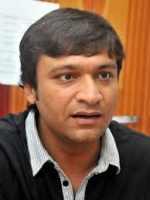 In fresh trouble for jailed Majlis-e-Ittehadul Muslimeen Member of Legislative Assembly Akbaruddin Owaisi, a local court on Thursday took cognisance of a complaint against him for his alleged 'hate speech' and issued summons directing him to appear before it on February 4.
The II Metropolitan Magistrate Court of L B Nagar took cognisance of a complaint filed by one Balam Ishwar Yadav after he saw a video online wherein Owaisi allegedly made a provocative speech against a particular community.
The petitioner earlier requested the court to take cognisance of the complaint rather than issuing a direction to the police and sought for issuance of summons.
He sought the court to take the matter itself under section 298 (uttering words with deliberate intent to hurt religious feelings) IPC after which the court ordered for issuance of summons against Akbaruddin asking him to appear before the court on February 4.
The court directed Meerpet police to serve the summons against Akbaruddin, who is presently lodged in Adilabad District Jail, Assistant Public Prosecutor L H Rajeshwar Rao told PTI.
Akbaruddin Owaisi, accused of sedition and criminal conspiracy for his 'hate speech' was arrested from Gandhi Hospital here on January 8 and taken to Nirmal town of Adilabad district in connection with a case already registered by them against him.
Meanwhile, the additional judicial first class magistrate court in Nirmal town posted for tomorrow hearing on the police custody plea of Owaisi, leader of MIM legislature party in the legislative assembly, after the prosecution sought time for arguments on his counter application.       
Final arguments and orders on Akbaruddin's special prisoner status was also posted for on Friday.
In a related development, the accused number two in the case -- Azim Bin Yahiya, a local leader of MIM – in Nirmal town, was on Thursday remanded to judicial custody for 14-days and taken to Nirmal sub-jail, after his surrender.
Azim had organised the public meeting in Nirmal on December 22 in which Akbaruddin Owaisi allegedly delivered the inflammatory speech against a particular community.