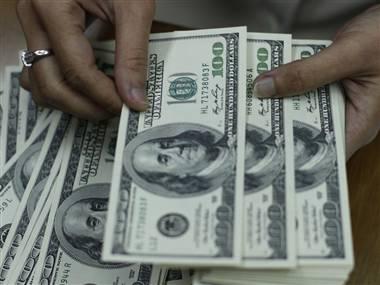 The Congress on Wednesday approached the Supreme Court challenging the Delhi high court's verdict holding it along with the Bharatiya Janata Party prima facie guilty of violating the foreign funding law by receiving donations from United Kingdom-based Vedanta Resources' subsidiaries.
The party sought immediate stay of the March 28 high court verdict which had directed the Centre and Election Commission to take appropriate action against them within six months.
Challenging the order, the party contended that the high court erred in interpreting the law and "there is no concealment or suppression of such contribution which were duly reflected in the returns submitted to the Election Commission".
It contended that Vedanta is owned by an Indian citizen, Anil Aggarwal, and its subsidiaries are incorporated here, therefore they are not foreign sources.
"The prohibition to make any contribution to a candidate or a political party or office bearers thereof relates to foreign citizens and Indian entities, if more than one half of the nominal value of share capital of such entities are held either singly or in the aggregate by citizens of a foreign country," the petition said.
The high court had held that Vedanta is a foreign company as per the Companies Act and therefore, the Anil Aggarwal-owned company and its subsidiaries, Sterlite and Sesa, are foreign sources as per Foreign Contribution (Regulation) Act.
The verdict was delivered on a public interest litigation by a non-governmental organization -- Association for Democratic Reforms and E A S Sarma, a former secretary of the Government of India, who had alleged that the two political parties violated the Representation of People's Act and the FCRA by taking donations from government companies and foreign sources.