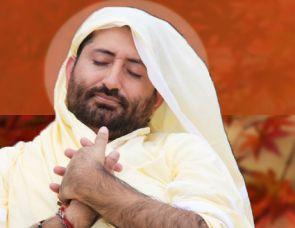 Controversial self-styled godman Asaram Bapu's son Narayan Sai on Wednesday said the girl, who had levelled charges of sexual abuse against his father, as "mentally unstable".
"She used to take around two to two-and-half hours to bathe. And even during recess while in Chhindwara gurukul in Madhya Pradesh, she took 45 minutes. She seemed to be mentally unstable. To solve this problem, the parents of the girl accompanied her from Chhindwara to Jodhpur to take her to Asaram Bapu," Sai said, to his supporters in Rajkot.
Asaram, 72, was on Tuesday served summons for questioning by a Jodhpur police team in connection with the alleged sexual assault case filed against him by a 16-year-old girl, after making them wait for nearly six hours.
Besides the summons served on Asaram, notices were also issued to the manager of Chhindwara gurukul, hostel warden and the main caretaker of Asaram, who was present at Manai ashram in Jodhpur with him when the alleged sexual assault took place there.
The girl was studying in class 12 at Asaram's Chhindwara gurukul before she was sent to Jodhpur ashram, police said.
The self-styled godman has claimed that he was innocent and regards the minor as his "daughter".
Asaram has assured to cooperate with the police in the matter, police said.
Jodhpur police has directed Asaram to appear before it for questioning within four days of receiving the notice.
The summons were issued after initial investigations found that there was prima facie a case against him which needs to be probed.
Asaram has been asked to appear before police on or before August 30, to record his statement, police said.
He has been booked under sections 376, 342, 506 and 509 of the IPC, section 8 of the Prevention of Children from Sexual Offences Act (POCSO) and sections 23 and 26 of the Juvenile Justice Act in connection with the alleged assault.
Meanwhile, a group of youths on Wednesday allegedly ransacked an ashram of Asaram Bapu in Fetri area near Nagpur, police said.
Around 25 to 30 youths stormed into the premises and ransacked the reception area, broke glass panes and also tried to manhandle some of the followers of the godman present there, they said.
The incident happened when a group of followers were celebrating 'Krishna Janmashtami' in the ashram premises.
The devotees caught hold of one of the alleged attackers and handed him over to police, assistant police inspector K B Uike said.
Offences under relevant sections have been registered against the attackers, police added.
Kalmeshwar police, under whose jurisdiction the ashram falls, are investigating.
Photograph Courtesy: Narayan Sai's website