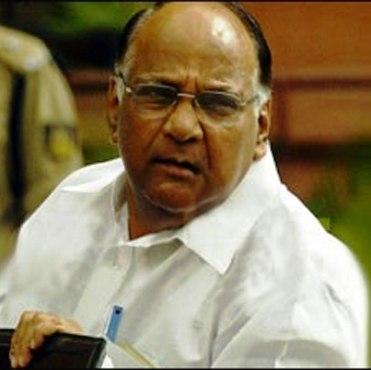 Predicting a hung Parliament post 2014 general elections, the Nationalist Congress party on Thursday said it will continue to be part of the Congress-led United Progressive Alliance, which may possibly expand itself with additional allies, as none of the party combines will be able to form a government on its own.
"The current situation in the country is such that the UPA and National Democratic Alliance on their own will not be able to form the next government. Same is the case with the emerging Third Front. We feel that there are chances of a expanded or restructured UPA-3. It will form the next government with additional allies on a common minimum programme," NCP spokesman Nawab Malik said.
The Congress along with its existing allies in the UPA including the NCP cannot reach the 272 figure, Malik said adding that BJP and allies will also fail to reach the required tally.
Malik said Sharad Pawar is not in fray for the prime minister's post adding that the NCP chief has already made it clear that he will not contest the next Lok Sabha polls.
Taking a dig at the Bharatiya Janata Party's campaign committee chief and Gujarat Chief Minister Narendra Modi, Malik said, "Former Lok Sabha Speaker Manohar Joshi is a big leader in Mumbai. Joshi invited Modi to campaign for him in the 2004 Lok Sabha polls and was defeated convincingly."
Appointment of the new Maharashtra unit chief will be done at the extended working committee meeting to be chaired by Sharad Pawar on Saturday, Malik said.
Incumbent president Madhukar Pichad has resigned from his post after his inclusion in the council of ministers earlier this week, he added.
Malik said ministers will not be given responsibility of heading the state unit adding that the party leadership has decided to entrust the responsibility of Lok Sabha elections and organisational matters to those six ministers whose resignations were accepted.