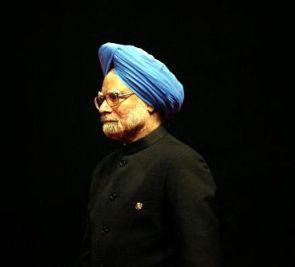 Breaking his silence over India's participation in the Commonwealth Heads of Government meeting scheduled at Colombo next month, Prime Minister Manmohan Singh said a decision would be taken only after considering all relevant factors, including sentiments of Tamil people.
"I wish to inform you that a decision on the issue of my participation in the CHOGM conference will be taken only after considering all relevant factors, including the sentiments of your party and the Tamil people," Singh said in a letter to DMK chief M Karunanidhi on Monday.
Senior DMK leader and party's leader in Parliament T R Baalu called on Singh and informed him about the deteriorating health of pro-Tamil activist K Thiagarajan, on an indefinite fast in Chennai since Oct 1.
Thiagarajan is demanding that India boycott CHOGM, alleging that Sri Lanka was guilty of genocide of Tamils in the island nation. He is general secretary of the Tamil Desiya Viduthalai Iyakkam.
In his meeting with the Prime Minister, Baalu also put forth DMK chief M Karunanidhi's demand that India should not participate in CHOGM.
The prime minister urged the DMK chief to persuade the activist to break his fast.
Political parties in Tamil Nadu, including DMK, have been demanding that the Centre stay away from CHOGM.
On October 1, the Madras high court had directed Chennai Police to grant permission to Thiagarajan to observe the indefinite fast after he moved the court on being denied permission to go on fast by the police commissioner.