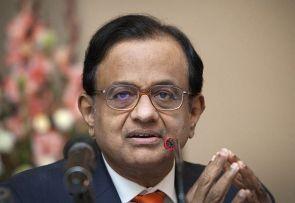 Hinting that the Centre might provide special status to Bihar, Finance Minister P Chidambaram on Saturday declared to set up a committee to determine the new criteria for backwardness.
Chidambaram said the committee under the chairmanship of the economic advisor, Raghuram Rajan, would be given a month to submit its report.
"The committee, under the chairmanship of Economic Advisor Raghuram Rajan, will be announced in next few days. That committee will be given a month or so to work on the criteria and submit a report to the government. Once the committee gives its report, I hope that we can have new criteria to determine backwardness," Chidambaram told the media in Patna.
"States will qualify under that criteria. Going by whatever information I have, Bihar will certainly qualify under the new criteria," he added.
Bihar Chief Minister Nitish Kumar had earlier this year met Prime Minister Manmohan Singh, Chidambaram and Planning Commission Deputy Chairperson Montek Singh Ahluwalia to discuss granting of special status to Bihar.
The Janata Dal-United has for long sought special status for the state, especially in the aftermath of its division, with most of the natural resources ending up in Jharkhand.
Photograph: Reuters