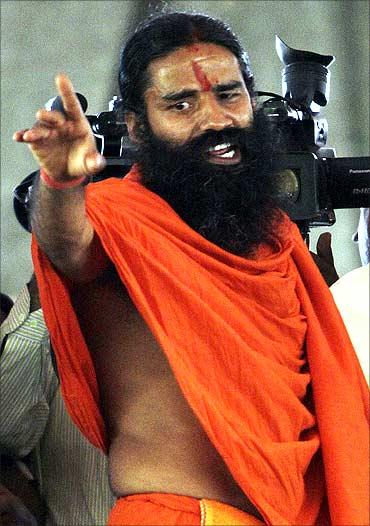 Will Baba Ramdev make a difference? Join Dilliwalla on Tuesday, August 14, 2012 at 12noon IST for some answers.

At a time when the government seems to be losing every single battle, Baba Ramdev has started a fresh round of attacks on it. Now with the NDA supporting the yoga guru, the so-called fight against corruption has taken an even more interesting turn.

How effective will Baba Ramdev's agitation be, is he even interested in bringing about a change, are some questions only time will answer.

Dilliwalla, who has his ears to the ground in matters political, will answer these questions and more!

Catch up with Dilliwalla on Rediff ZaraBol at 12noon IST on Tuesday, August 14, 2012, to talk about all things political

Photo: Reuters

Want to know more about Baba Ramdev's dramas? Click here and join the conversation!